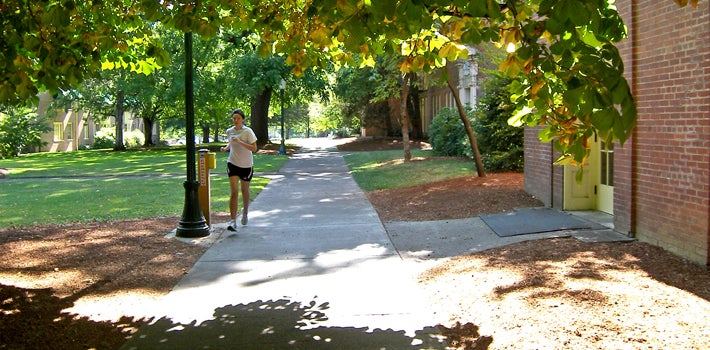 The UO welcomes applications from students who have not met the standard admission requirements or have graduated from nonaccredited high schools. Below are the factors that will be considered in assessing applications for alternative admission.
Read the requirements for applicants who were homeschooled or have earned their GED.
GPA
Applicants with a GPA below 3.00 on a 4.00 scale are not generally considered eligible for admission. However, they will still be reviewed for a combination of factors in a holistic fashion as appropriate. If you are such an applicant and have information to share regarding your performance, it is critical that you provide it in the "Special Circumstances" section of your application at the time you apply.
Course Work
If you have not completed the required high school course work, you may fulfill the requirements by doing one of the following:
Take the following SAT Subject Tests: Math I or II and a second test of your choice other than math. Earn a total score of 940 or above for the two tests; or
Take high school or college work to complete courses you missed in high school. A one-term transferable college course of at least three credits (quarter system) is equal to one year of high school work. We strongly encourage you to contact the Office of Admissions to verify that the courses you complete will satisfy your course pattern deficiencies.
Applicants from High Schools not Regionally Accredited
Be sure to check our online Regional Accreditation information to determine if your school is accredited. If your school is not accredited: