How to Apply
Submit Your Application
Freshman applications are due January 15. Don't forget to submit your supporting documents by February 15.
Review Requirements
Get your ducks in a row so you're ready to apply. Early Action applications are due November 1 if you want to get ahead of the game!
Experience It for Yourself
We offer many opportunities for you to tour campus, ask questions, and connect with current students and staff. Mix and match the options to create a visit that works for you.
Request Information
Join our mailing list for application tips, event invitations, deadline reminders, and everything you need to know about the UO.
Apply for Financial Aid
Starting October 1, submit the Free Application for Federal Student Aid (FAFSA) by March 1 to be considered for financial aid.
Confirm Your Decision
Declare yourself a Duck! Submit the Intent to Register form to let us know you're joining the flock.

Why UO
Major research. Small classes. A welcoming, curious, and energized community. All nestled in one of the most beautiful places in the country. Discover why the University of Oregon is right for you.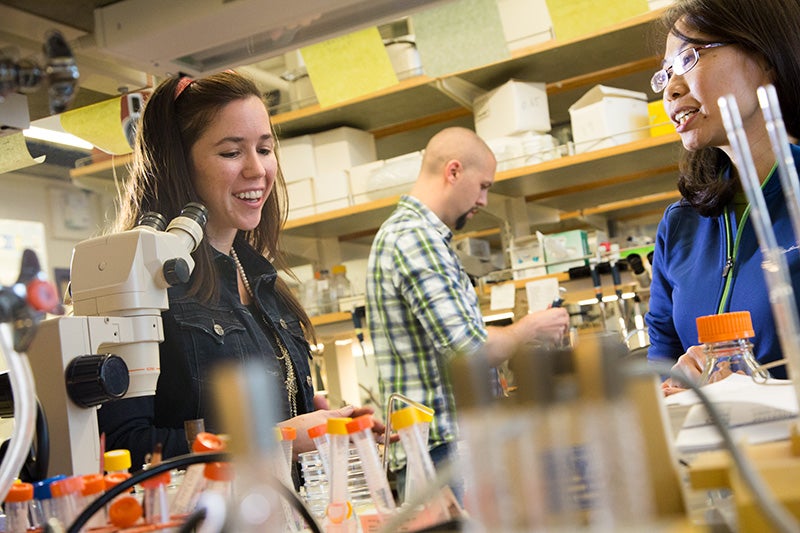 Academics
At the UO, we live at the intersection of theory and practice. You won't just listen to lectures—you'll be out using what you learn in the classroom through internships, research opportunities, and work experience. Whether you want to start your own business, create a greener alternative to plastic, or perform at Carnegie Hall, our top-ranked academic programs will give you the foundation to launch your future.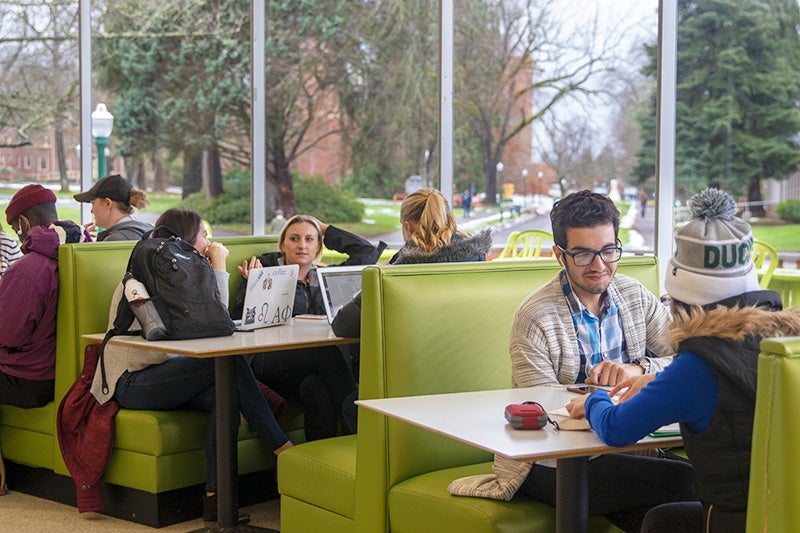 Affordability
A degree from the University of Oregon is an investment in your future, and we want to help you fund your path. More than 60 percent of our undergraduates receive scholarships or financial aid. Our Office of Student Financial Aid and Scholarships can help you navigate all your options, from merit awards to budgeting advice.
Visit
There's something special about this place. We're at the heart of rivers and mountains and wild coastline, in a vibrant town that's not too big, not too small. Our campus is a literal arboretum, lush and green, and it buzzes with excitement and energy. We like to think it's pretty perfect. So come for a visit and let us show you why.