Quack Facts
Get to know the University of Oregon and explore our academics, enrollment, student body, student life, and athletics.
4,203
INCOMING FIRST-YEAR STUDENTS
19,351
TOTAL UNDERGRADUATES
19,351
TOTAL UNDERGRADUATES
The UO offers 1,583 undergraduate classes per term. Of those, only 140 classes have more than 100 students. The median class size is 20 students, and the student to teacher ratio is 16 to 1. More than 80 percent of all lectures and seminars are taught by faculty. Laboratory and discussion sections are generally taught by graduate students under the supervision of a faculty member.
Freshman Profile
22–28
MIDDLE 50 PERCENT ACT
5%
BLACK OR AFRICAN AMERICAN
Thirty-six percent of freshmen are ethnic and racial minorities. The individual groupings listed above add to more than the total, because nearly 10 percent of freshmen identify with more than one race or ethnicity.
Geographic Origin
Ducks come from all 50 of the United States, the District of Columbia, two US territories, and 95 countries. The top 15 most represented states are Arizona, California, Colorado, Florida, Hawaii, Idaho, Illinois, Michigan, Minnesota, Nevada, New York, Oregon, Texas, Utah, and Washington.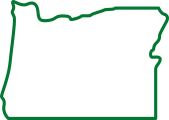 51% Oregon residents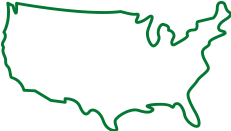 37% out-of-state students

12% international students
UO Athletics
Division I (Pac-12 Conference)
Men's Sports: Baseball, Basketball, Cross Country, Football, Golf, Tennis, Track and Field
Women's Sports: Acrobatics & Tumbling, Basketball, Cross Country, Golf, Lacrosse, Beach Volleyball, Soccer, Softball, Tennis, Track and Field, Volleyball
---
Club and Intramural Sports
Badminton, Baseball, Bass fishing, Climbing, Crew, Cricket, Cycling, Dance, Disc golf, Equestrian, Fencing, Golf, Ice hockey, Jiu jitsu, Juggling, Kendo, Lacrosse, Nordic ski, Racquetball, Ranger challenge, Rugby, Running, Sailing, Scuba, Skiing (alpine), Snowboarding, Soccer, Softball, Surfing, Swimming, Table tennis, Tennis, Triathlon, Ultimate, Volleyball, Waterpolo, Wushu