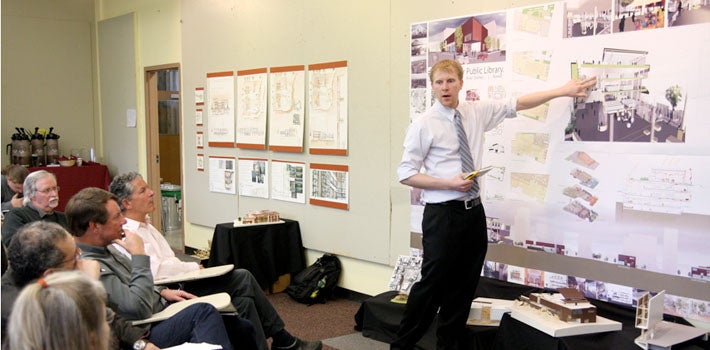 Undergraduate minor
 
About the Minor
The School of Planning, Public Policy and Management offers a minor to students interested in a career in the nonprofit sector. Through the minor, you can enhance your undergraduate education to include preparation for occupations and graduate study in nonprofit administration. Nonprofit organizations comprise one of the fastest growing employment sectors in the country, creating a high demand for graduates with tailored knowledge and skills to work for these diverse and exciting entities.
The UO has one of the most comprehensive undergraduate nonprofit programs in the world. With a nonprofit administration (NPA) minor, you'll gain unique skills and insights through applied coursework and hands-on projects with local professionals and nonprofit organizations. The NPA minor will help you gain a thorough understanding of current nonprofit issues and trends and develop sector-specific skills—one of the reasons NPA graduates rise rapidly to fill positions in their organizations' ranks.
More Info
NPA minors enjoy practical experience in and out of the classroom and many classes work with local professionals, agencies, and organizations to help analyze and solve real issues.
NPA students may choose to complete an internship as a way to explore and clarify career goals, apply academic learning, enhance and learn new skills, gain experience, and network with professionals.
Career Opportunities 
Graduates are prepared to work in positions in local, statewide, and international nongovernmental organizations, as well as consulting firms. Examples include:
Program specialist, South Bay Community Services (San Diego County)
Development assistant, Northwest Association for Blind Athletes
Marketing and communications coordinator, School on Wheels, Inc.
Volunteer coordinator, Outdoors for All Foundation
Resident services coordinator, Cornerstone Community Housing
Customer care representative, Oregon Humane Society
Philanthropy analyst, Youth Advisory Board Coordinator, State Farm
Development associate, Make-A-Wish Greater Bay Area
Resource development associate, Pearl Buck Center
Education program coordinator, United Way of Lane County