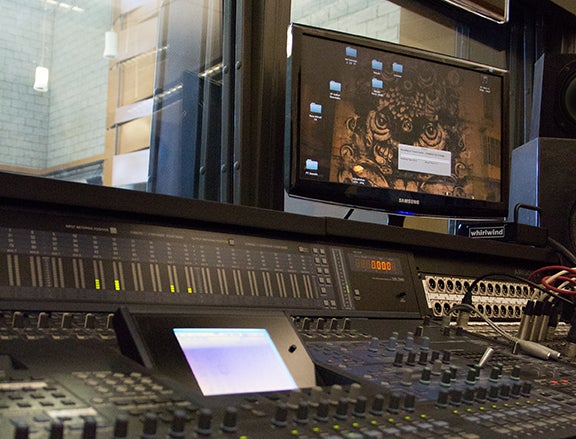 Undergraduate minor
About the minor
When is a classroom not a classroom? When it's a world-class sound studio. With our comprehensive music production minor, students learn music production by actually producing music.
A little more info
Access to the latest digital technology and a hands-on production curriculum.
Log time in the studio, run cable at concert halls, and operate state-of-the-art mixing consoles in the field.
Learn about the science of sound.