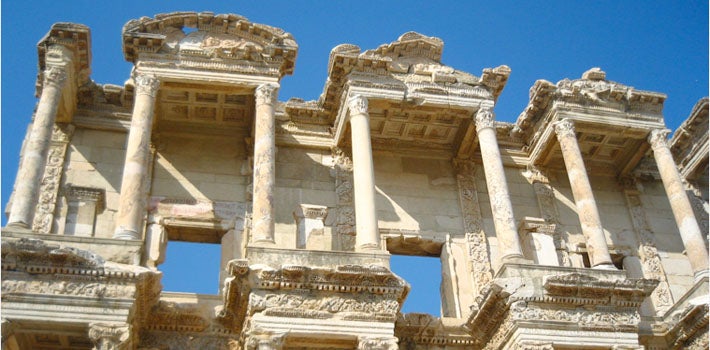 Undergraduate minor
About the minor
The minor in Greek at the UO introduces students to the study of the ancient language and its literatures. After a year of introduction, students can expect to read and study closely such authors as Plato, Lysias, Euripides and Homer in the original Greek.
A little more info
Students of classics can access the UO's digital Lowenstam Collection of Greek and Roman Archeological and Art Historical Images for study and research.
Students in classics can attend and present research at the Classical Association of the Pacific Northwest's annual conference, whose hosts include the University of Oregon.
The Department of Classics is active in the Archaeological Institute of America, which presents a regular series of lectures by visiting archaeologists and historians.
Classics students regularly study abroad in Italy and Greece.
The department has connections with archaeological excavations and summer field schools.