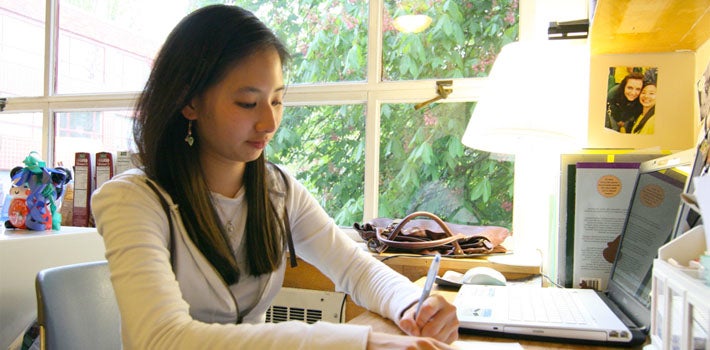 Undergraduate minor
About the minor
Creative writing minors study the craft of writing with award-winning faculty writers. Closely reading the work of exemplary authors, students hone their skills through writing exercises and create their own stories and poems. In courses ranging from introductory to advanced level fiction, non-fiction, and poetry, students develop imaginative and critical thinking and interpretive skills, in the process producing a portfolio of original work.
A little more info
Kidd Workshops allow peers in a learning community to collaboratively deepen their intellectual lives and develop themselves as literary artists throughout the course of a year. Kidd Workshops offer students a unique opportunity to receive sustained and close attention to their writing.
Each year the department offers the Walter and Nancy Kidd Memorial Writing Competition in Poetry and Fiction
Career opportunities
A minor in creative writing can enhance a wide range of majors. Creative writing helps prepare students to pursue careers in copy editing, journalism, web content editing, marketing, social media, publishing, film or screenplay writing, television, psychology, and therapy.