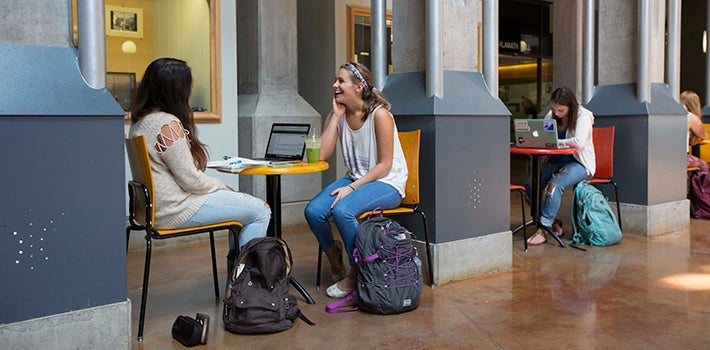 Undergraduate degrees: BA or BS
Undergraduate Minor
About the Major
Sociology is the systematic study of human groups and societies -- how they develop, how they are structured, and how they function. Like human society itself, the field of sociology is extremely broad. Sociologists study the social world, from small groups of friends and families, to formal organizations, such as universities and corporations, to entire nations. We look at social relationships and interactions, at power and conflict, at structures that hold societies together, and at how societies change.
Hands-on learning and applied sociology are key aspects of our program. Options available to students include, but are not limited to participating in the Inside/Out Program partnered with a class at Oregon State Penitentiary, the Sociology Honors program where students produce their own research and write a thesis, presenting original research at the Undergraduate Research Symposium, a wide variety of community outreach and research internships, peer advising and mentoring, and more.
Career Opportunities
An undergraduate degree in sociology provides a breadth of knowledge that helps students excel in positions throughout the business, social service, and government arenas. The research and interviewing techniques you learn will serve you well in areas from journalism to human services and social work to education. Sociology provides a strong base for further education in business or medical school, and some students may pursue future graduate work in sociology to become a professor, researcher, or applied sociologist.  Recent graduates became lawyers, teachers, librarians, professors, filmmakers, administrators and managers in the private and public sectors, professional athletes, founded and directed nonprofits or founded businesses.