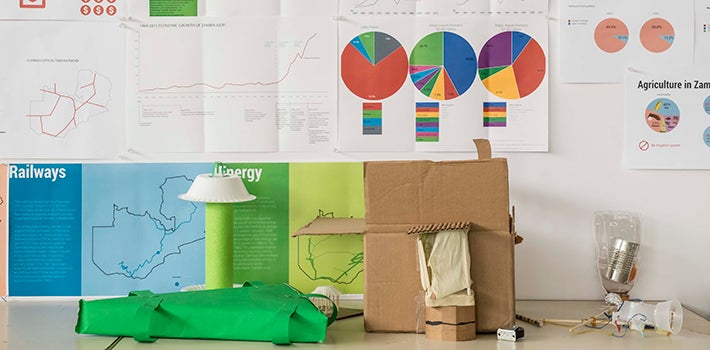 Undergraduate degree: BFA in Product Design
Innovation, Art, and Design
Product designers create the tools, transportation, computers, clothes, sofas, and sports equipment to fit the changing needs of our lives. The Product Design Program provides a thorough grounding in the use, invention, and production of consumer products. It integrates the theories and applied practices of the art, architecture, and design disciplines.
Students learn to develop projects from a personal, local, and global perspective. They gain in-depth knowledge about materials, idea generation, prototyping and manufacturing. Hand skills are taught alongside high tech 3-D rendering and printing. Our students finish the program with confidence and skills to work for a company or start their own business.
Students with an interest in being rigorous, critical, hands-on, mission-driven designers are perfect candidates for product design BA and BS degree programs in Eugene and the fifth-year BFA degree program in Portland.
The major in product design is an intensive, limited enrollment program. Applicants must complete both the university application for admission (due January 15) and the departmental application. Program applicants should remain aware of departmental deadlines. Admission takes place once a year and requires a portfolio that includes samples of your creative work, a personal essay, letters of recommendation, and academic transcripts that meet the department's own standards of academic excellence.
Sample Courses
Design For Use provides the basic theoretical underpinnings for considering the sociocultural background and design of products.
Objects and Impacts explores how design influences and is influenced by materials and manufacturing processes. Lectures, readings, and discussions present sustainability, aesthetic, and functional aspects of product design.
Adaptive Products: Enabling Athletes with Disabilities pairs students with athletes to develop athletic gear helpful to competitive adaptive athletes who use prosthetic devices and wheelchairs. Watch the video below to learn more:
See more courses in the Product Design Program.
Featured Faculty
As director of the Product Design Program, Kiersten Muenchinger, associate professor, is a principal member of the UO's Green Product Design Network. She researches new materials and their processing methods to understand when new materials technologies can be accepted in consumer products. In 2011, the Industrial Designers Society of America named her "Young Educator of the Year."