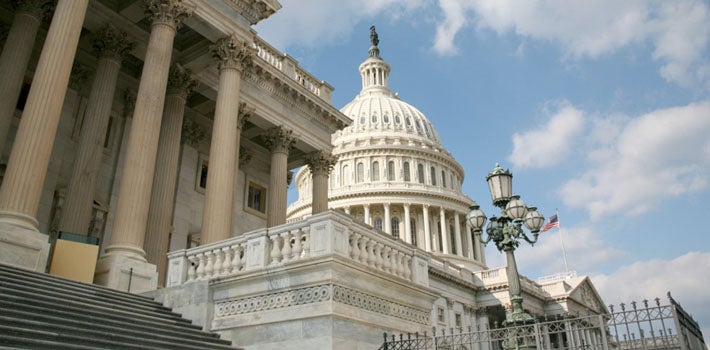 Undergraduate degrees: BA or BS
Undergraduate minor
About the major
As a political science major at the University of Oregon, you'll gain an in-depth understanding of how power, politics, and people converge. Understanding politics and how to make them better serve the community is a critical element in shaping your own possibilities. From concentrations in global affairs and international trade to mediating local council meetings and analyzing societal reactions, there are a wide range of opportunities within our political science community. A degree in political science teaches you how collective decisions are made and how our government works—or doesn't.
You will study political theory and international and national politics as you develop critical thinking, analytic and writing abilities, and sharp communication. These skills lead into a wide variety of careers. Our program opens doors to graduate work and professional opportunities in law, business, government, teaching, journalism, and social activism. Our students' substantive expertise in political institutions, key policy issues, ideology, law and regulation, and political identities empowers them to successfully navigate—and change—the world that awaits beyond UO.
A little more info
The Department of Political Science offers a broad range of courses that include foundational knowledge and specialized topics.
You can effectively combine a major in political science with studies in economics, environmental studies, international studies, journalism, sociology, and planning, public policy and management.
Earn academic credit as an intern working in a state or US legislative office, for a government staff member, or with a lobbyist in Salem, the Oregon state capitol.
Political science majors who have reached junior standing and meet GPA minimums are eligible for the honors program.
Career paths are a foundation of this major including:

public policy and political action
politics, law, and justice
politics of business
global engagement
sustainability, development, and social action
ethics, identity, and society
Career opportunities
An undergraduate degree in political science provides a valuable and versatile foundation for any number of career choices. The program is designed to help students develop concrete skills and a knowledge base that will lead into a huge range of careers in government, law, political activism, international affairs, business, journalism, social-studies teaching, and organizational management. Political science graduates may also continue on to graduate education, especially in the fields of law, international studies, business administration, and advanced studies in political science.