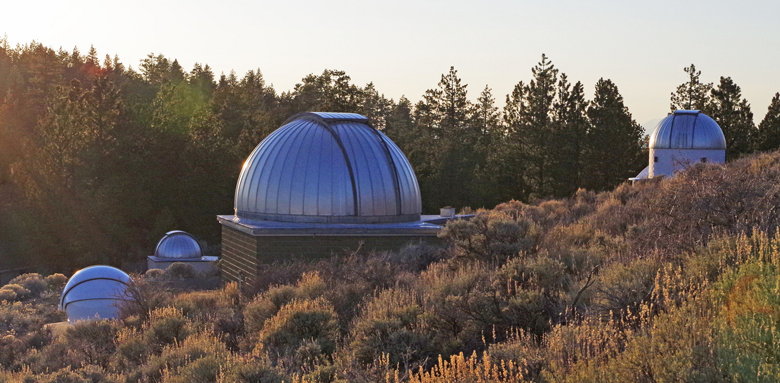 Undergraduate degrees: BA or BS
Undergraduate minor
About the major
Explore the laws of nature and the relationship between energy and matter with the Department of Physics. You will have the opportunity to research with award-winning faculty, participate in practical applications such as labs and demonstrations, and develop career skills through internships. We encourage physics majors to study across disciplines, pairing their work with chemistry, biology, or anything else of interest—at the University of Oregon, you have the freedom to choose your own path.
A degree in physics will give you a solid foundation to pursue careers and graduate studies in astrophysics, engineering, teaching, astronomy, medicine, technology, communication, and a host of other disciplines.
A little more info
The Department of Physics has made undergraduate research a priority, with more than 60 percent of physics juniors and seniors gaining research experience.
The Advanced Projects Laboratory was designed to provide undergraduates a true research experience, one that can't be taught from a textbook. In the APL, undergraduate physics majors have access to million-dollar research-grade scientific instruments that are only available to graduate students and professors at other universities.
The Department of Physics operates Pine Mountain Observatory, located 26 miles from Bend, Oregon, which offers a unique opportunity for undergraduates to conduct astronomical research and education.
Physics classes typically have 15 to 25 students, an optimal size to guarantee individual attention.
Career Opportunities
The skills and knowledge gained by physics majors makes them uniquely qualified for a wide range of career opportunities. Physics students not only learn to think like scientists, but they also learn practical skills such as computer programming, electronics and optics, and most importantly, problem solving. Physics graduates find employment in research laboratories, technological and health industries,  financial services, computer science, library science, education, communication, law, and medicine.