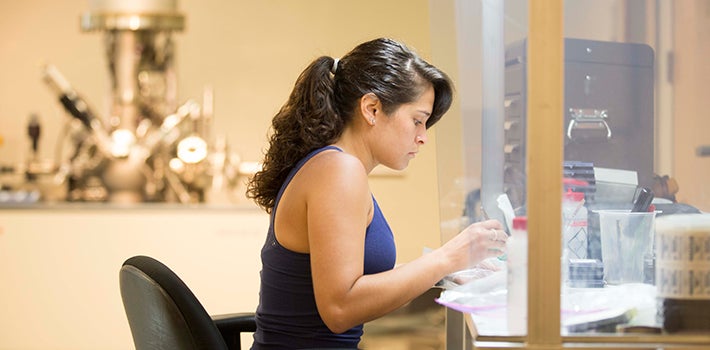 Undergraduate degrees: BA or BS
About the major
A multidisciplinary science major allows students to design their own program of study in the natural sciences. Students choose their areas of specialization from a broad range of sciences, tailoring their studies to their specific interests and career goals.
The multidisciplinary science major is useful to students whose interests do not fit well within a single scientific field, as well as students who wish to pursue advanced degrees in health-related fields.
A little more info
Multidisciplinary science provides a broader selection of science courses than most undergraduate degree programs.
Multidisciplinary science majors develop skills that relate to a wider variety of topics, ideas, and experiences.
Because of the flexibility of the program, multidisciplinary science majors can customize their academic program to suit their individual goals.
Career opportunities
A multidisciplinary science degree works for a variety of career interests, particularly for students interested in health-related careers (including medicine, dentistry, physical therapy, occupational therapy, and medical technology). Combined with a second major or minor in English, multidisciplinary science prepares students for writing careers in science, technology, or natural history. The major also works well for students who want to teach elementary school or junior high school science. When combined with other majors or minors, a degree in multidisciplinary science can be excellent preparation for careers in law, business, public relations, and many others.
The top occupations for multidisciplinary science graduates are family and general practitioners, registered nurses, dentists, medical scientists, and computer and information systems managers (source: EMSI).