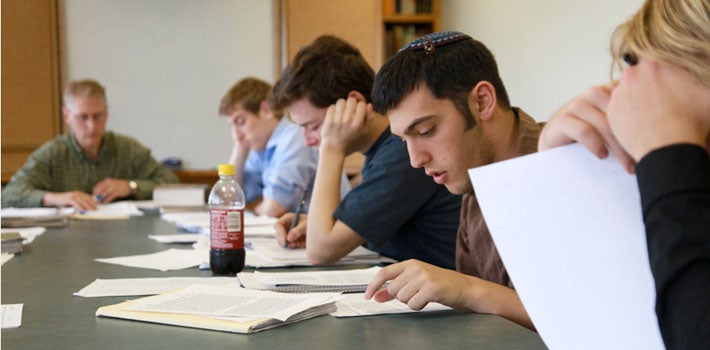 Undergraduate degree: BA
Undergraduate minor
About the major
Students from many different backgrounds and diverse interests benefit from learning more about the history of Western civilization through the perspective of Judaic studies. The Harold Schnitzer Family Program in Judaic Studies offers both a major and a minor for students. The program emphasizes the history, religion, and civilization of the Jewish people, as well as two years' proficiency in Hebrew language and literature. The major is interdisciplinary, meaning undergraduates can take courses from a variety of departments that appeal to their unique interests. Students graduate with both advanced language skills and an increased awareness of diverse cultures and traditions.
A little more info
The flexible, interdisciplinary nature of the program means a major or minor in Judaic studies can complement many other different majors.
Students can enhance their learning experiences with study abroad programs in Jerusalem or with Jewish communities in Europe.