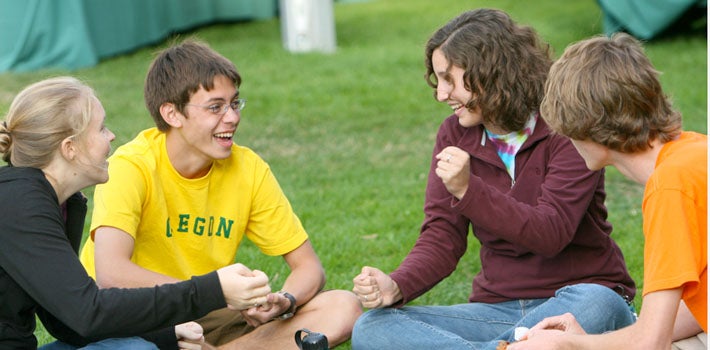 Undergraduate degree: BA
About the major
The humanities major lets you assemble an array of courses of your own choice, forming an interdisciplinary path of study that focuses on your special field of interest. After choosing from lower-level courses in foundational fields and practicing interdisciplinary learning, you choose upper-level courses from across the university, tying them together in ways that fit your pattern of interest. For instance, you might be interested in the activist movements of the 1960s, and choose courses in literature, history, political science, sociology, and film and music of the '60s. Or you might be interested in the big questions such as "Why are we here?", and choose courses in philosophy, religious studies, psychology, and literature. The sky's the limit!
Advisors will help you choose courses that speak to your interests and that integrate well with each other. The end of the major offers a chance to think through your selection and analyze common themes.
A little more info
Humanities majors start out with an introductory interdisciplinary course, and then choose one each from any arts, history, philosophy, and classics courses.
Humanities majors can choose their upper-level courses from any department.
Humanities majors tend to have wide interests and be independent-minded and intellectually curious.
Seventy percent of humanities majors choose to study abroad.
Many humanities majors are so interested in their fields of study that they take more major courses than they need to!
Career opportunities
Past UO humanities majors have gone on to careers including law, management, government work, education, film, and international relief and development. The top occupations for the department's majors are: lawyers, teachers, research analysis, and public relations specialists (source: EMSI).