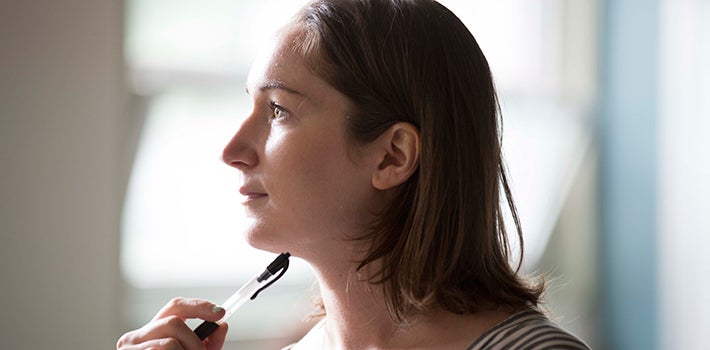 Undergraduate degrees: BA or BS
Undergraduate minor, undergraduate minor in queer studies
About the major
The major in women's, gender, and sexuality studies explores gender and sexuality in all areas of life – political, cultural, economic and bodily dimensions. Through interdisciplinary courses, students examine how gender, race, class, sexualities, and abilities shape personal identities, beliefs, opportunities, and behaviors. They also explore multiple dimensions of power in courses on black feminist theories, transnational feminisms, and feminist histories, literature and the arts. The department is committed to critical views and ideas that encourage possibilities for transformation and change.
In the Department of Women's, Gender, and Sexuality Studies, students challenge the status quo by asking questions of themselves and the communities and worlds around them. The department's majors revisit and revise histories, understand and evaluate economic disparities, and through creative problem solving, learn to effect social change.
A little more info
Unique opportunities to participate in internships in the community and to pursue individual research projects.
Ability to engage in participatory learning and teaching experiences in feminist pedagogy seminars.
Close interaction with faculty and individualized guidance and advising.
Interdisciplinary courses taught by a range of scholars from English, history, anthropology, and sociology.
Career opportunities
Women's, gender, and sexuality studies major prepares you for a wide variety of employment. Majors pursue careers in academia, health care, human rights advocacy, journalism, research and development, equity and inclusion, and law and policy. The top occupations for WGSS majors are: public relations manager, program directors, lawyers, social service provider, family and general practitioner, chief executives, and teachers.