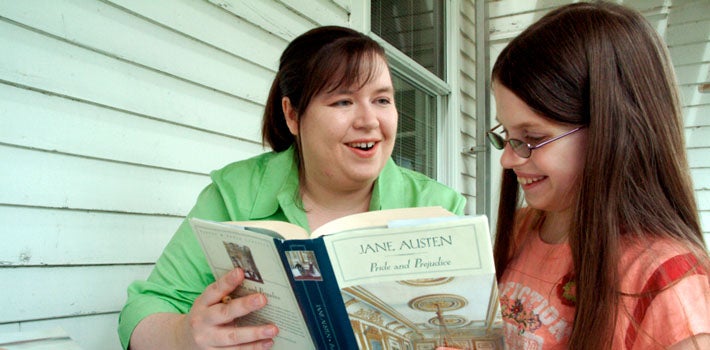 Undergraduate degrees: BA or BS
Certificate in educational foundations: secondary
About the major
Students in the the educational foundations program are committed to social change. This major prepares aspiring future professionals in education and related fields to be critical thinkers, well informed about theory and practice, and to possess the knowledge and skills that will enable them to be change agents in economically, racially, culturally, and linguistically diverse communities.
The major is designed as a two-year program completed during the undergraduate junior and senior year. This is a pre-professional degree, and while the major does not result in a teaching license, it does prepare graduates for teacher certification programs. Students planning on becoming elementary teachers typically begin with a pre-education major, while students who want to be middle or high school teachers major in the subject area they want to teach and complete an educational foundations certificate.
A little more info
The undergraduate major in educational foundations offers cutting-edge subject matter and over 120 hours of diverse field experience.
With decades of classroom teaching and backgrounds in education sociology, ethnic studies, anthropology, physics, philosophy, measurement, educational psychology, sociology, and curriculum theory, the department's faculty members provide an array of expertise to help students become well-equipped teachers.
Study abroad options for educational foundations students are available in over 25 countries. 
Career opportunities
After graduating with educational foundations, students planning to become teachers will need to obtain a master's degree in a teacher preparation program and go through proper state licensure programs. Master's level teacher preparation programs like UO Teach are designed to produce highly qualified teachers with advanced instructional and classroom expertise. As a MEd and teacher licensure preparation program, UO Teach offers students elementary, middle, and high school education authorization level options.
Other careers pursued by educational foundations graduates include school counselors (requires a master's degree), social workers, nonprofit directors, AmeriCorps volunteers, and Peace Corps volunteers.