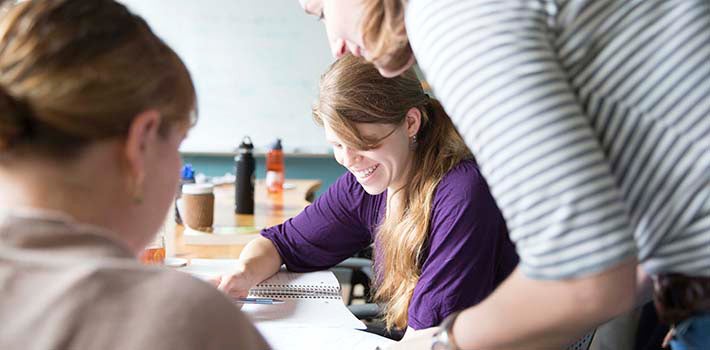 Undergraduate degrees: BA or BS
About the major
The communication disorders and sciences program prepares you to understand, assess, and treat individuals who are experiencing challenges in speech, language, literacy, communication, cognition, and swallowing. Students learn to address these challenges across diverse ethnic, cultural, linguistic, social and economic backgrounds. We emphasize the ability to apply empirical evidence, logic, and a scientific perspective to the process of enhancing communication skills in meaningful and ecologically valid contexts.
The goals of the communication disorders and sciences program are based on the belief that the ability to communicate effectively is a fundamental right of all human beings. When this right is compromised, society suffers along with the individual.
A little more info
The large majority of courses in the major are upper division and focus in the following areas:
the anatomic-physiological bases of speech, language, and hearing
the physical properties of speech (acoustics and phonetics)
the role of biology, cognition, environment, and culture in language acquisition
the development of speech and language
speech, language, and hearing disorders across the lifespan
assessment and treatment procedures for individuals with speech, language, and hearing disorders
professional issues in speech-language pathology and audiology
Career opportunities
Students pursuing a degree in communication disorders and sciences are typically interested in pursuing graduate work in speech pathology or audiology. Some students pursue a graduate degree in areas like special education and early intervention, or work as a speech pathology assistant or in an allied field.