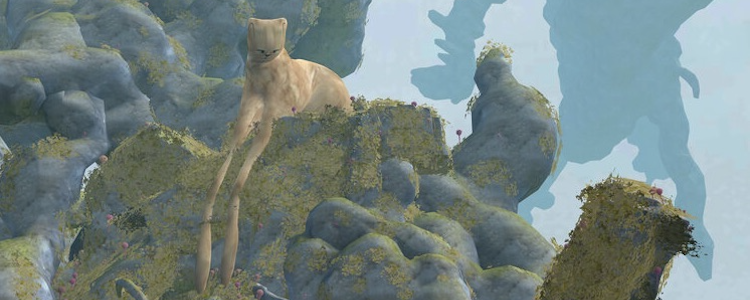 Undergraduate degrees: BA, BS, BFA
Undergraduate minor
About the major
The art and technology major combines time-based, interactive, and experimental design skills with critical approaches to contemporary art and theory. Led by internationally known faculty members—who are also practicing artists—the Art and Technology program offers courses in:
2D and 3D animation
Illustration, imaging, and experimental design
Interactivity, programming, and games
Video art and installation
The BFA degree program in art and technology is a focused and selective undergraduate degree that allows students to take many studio courses. BFA students receive faculty mentoring and take BFA-specific courses that include professional practice strategies and opportunities. Students work toward a thesis project in their graduating year that includes a final BFA exhibition, a website, and a catalog publication.
A little more info
Visiting Artist Lectures: Our lecture series introduces students and community members to innovative and influential artists, curators, critics, and historians from around the world.
Student Galleries: Four designated gallery spaces are available for students to exhibit their current work.
A+D Academic Residential Community (ARC): The Art + Design ARC is for students dedicated to sharing creative ideas and making new works of art and product design. Living and working together, students have their own collaborative studio space in Kalapuya Ilihi Hall.
Studios, Fabrication, and Technology: Art students have access to specialized tools and equipment including woodshops, media area studios, large-format inkjet printers, a CNC milling machine, laser cutters, video and photographic equipment, 3D printers, RISO digital duplicators, and more.
Study abroad programs: Study-abroad opportunities in Siena (Italy) and China and other collaborative programs are offered through the university's Global Education Oregon program.
Career opportunities
From digital illustration and motion graphics to interactive programming and game design, our students lead the way at many intersections of art and technology. Advisors in the College of Design's Student Services office will help you carve your own path to success.