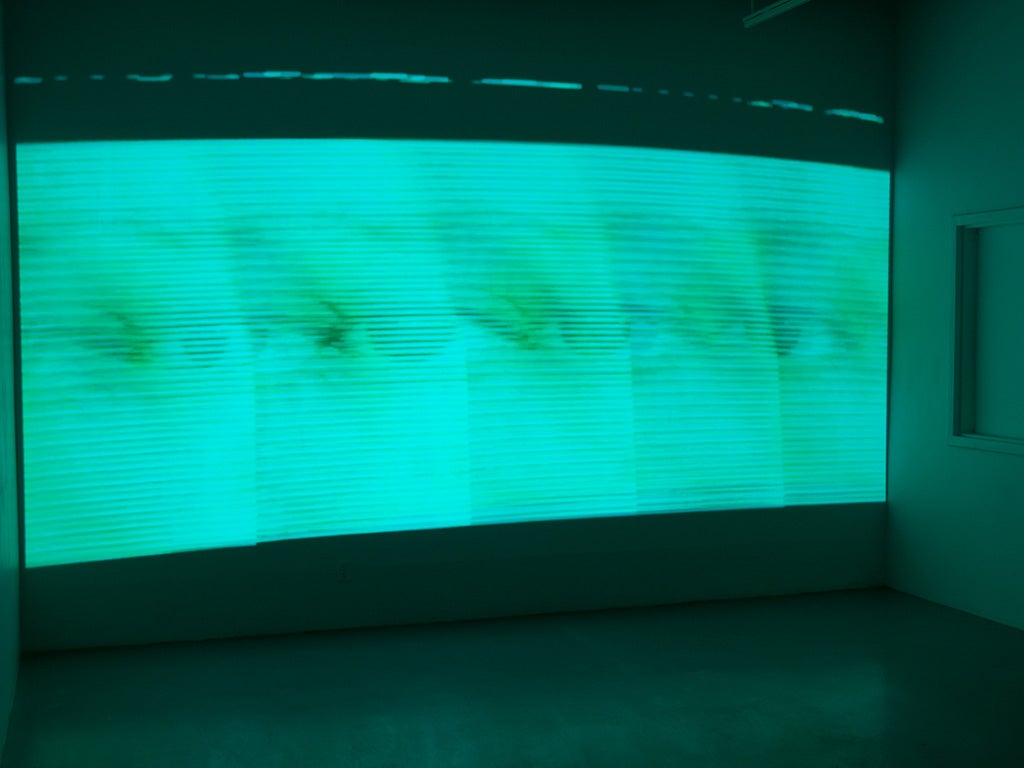 Undergraduate degrees: BA, BS, BFA
Undergraduate minor
Explore Your Creativity, Prepare for Your Future
The UO's Department of Art will prepare you for a career in the fields of the visual arts, digital arts, and design. Through the making of art, the department aims to help each individual think critically, communicate clearly, and work creatively.
Two different majors, art and art and technology, are offered at the BA or BS undergraduate level. The professional baccalaureate degree, the Bachelor of Fine Arts, requires an additional, fifth year of studio intensive work. For the BFA degree, students major in a specific media area.
Major in art and you'll choose from courses in our media areas: ceramics, drawing and painting, fibers, metalsmithing, jewelry, photography, printmaking, and sculpture. You'll start your art studies by learning basic design and drawing as part of the foundations program. You'll work with a wide range of media and techniques as you explore the grammar and vocabulary of visual language in two-dimensional, three-dimensional, and time-based projects. The College of Design's art and technology program encourages students to combine new media and visual art theory with strong technical sophistication, a rich sense of visual design, and an ability to articulate artistic research. You'll take classes in interactivity, video art, animation, installation, imaging, programming, design, and art and design history.
If you'd like to earn a professional degree, the fifth-year BFA builds on the understanding and abilities gained over the previous four years. Students apply to the BFA program in a specific media area during their senior year. You'll work intensively in the studio, develop an independent body of work, and mount an exhibition. BFA students in art and technology spend their fifth year in residence in Portland at the UO's White Stag Block, focusing on research, production, and installation in a technologically sophisticated studio environment.
The Department of Art values the contribution of both art majors and students choosing art course work as part of their broad liberal arts education. If you choose a major other than art, you're still encouraged to explore the studio experience as part of your liberal arts education, honing valuable skills such as thinking visually and creatively, communicating and expressing ideas, and responding to feedback. 
As actively practicing artists, the faculty members offer you an introduction to the challenges, questions, and rewards of artistic practice. You can choose to major in art or art and technology, and must apply to the specific program for admission. Applicants to the art and technology program must complete both the university application for admission (due January 15) and the departmental application. Applicants to the arts program must complete the university application for admission (due January 15) and a declaration form available both online and at the art office located at 198 Lawrence Hall. Program applicants should remain aware of departmental deadlines.
Points of Interest 
Through the Visiting Artist Program, you'll gain insight into contemporary art and professional practice from guest artists who lecture and visit classes each term.
Immerse yourself in the art department's study abroad opportunities. Through the Art in China program, you can travel to Shanghai, Jinan, and Beijing. Through the Art in the City experience, you might also explore Siena, Italy, or New York City.
Explore the intangible culture and folk art of Shandong Province, China, through a new interactive website, ChinaVine, co-authored by arts and administration students and faculty member Doug Blandy.
Students of art history enjoy hands-on opportunities to work with art and cultural objects at the two campus museums, the Jordan Schnitzer Museum of Art and the Museum of Natural and Cultural History.
Sample Courses
Understanding Contemporary Media emphasizes process and practice in ceramics, fibers, metalsmithing and jewelry, painting, photography, printmaking, sculpture, and design.
Drawing introduces you to the relationships between seeing, thinking, and making. You will investigate ways of seeing, visual problem solving, the construction of space, and how meaning is experienced through visual language.
Photography classes will help you to see photographically while learning creative black-and-white and color photographic techniques and developing advanced camera and darkroom skills.
Printmaking involves woodcut and linoleum cut methods as well as stencils, etching, engraving and intaglio, and helps students develop their technical skills.
Introduction to Animation teaches principles of animation, timing, sequence, key frames, in-betweens, and metamorphosis.
See more courses offered by the Department of Art.
Art Galleries and Exhibit Opportunities
The Student Experience
Aspiring filmmaker and digital arts major Zach Rose says, "I chose to major in art and technology because I'm interested in filmmaking but wanted to study and practice in an environment informed and surrounded by other disciplines."
Joelynn Sinclear, a fibers major and cultural anthropology minor, has been an artist all her life, using mediums as varied as photography, ceramics, paint, and fibers. "I am always trying to think of a way to merge my arts. That's what is going to give me an edge in the scheme of things." Sinclear created her own version of her family's tartan and attended the UO's Jacquard Weaving Fibers Studio in Italy.
Featured Faculty
Working in video, Associate Professor Colin Ives brings a fusion of technology and art to his creative work. He was recently one of six international artists invited to present work in the Microwave International New Media Festival in Hong Kong.
Metalsmithing and jewelry are the focus of Anya Kivarkis' teaching and creative work. Assistant Professor Kivarkis exhibits her work in the United Kingdom, the Netherlands, and throughout the United States.
The photography of Associate Professor Dan Powell pairs antiquity from Greece, Italy, and Turkey with images of events from other times and places. As a teacher, he helps students learn image-making strategies, introducing them to the complexity of political, aesthetic, and philosophical discourses that surround the medium.
Associate Professor Michael Salter's graphic design work has appeared in DotDotDash and HiFructose magazines. His work, from monstrous styrofoam robots to graffiti-inspired cartooning, questions traditional mores of masculinity, childhood, and the urban experience.