Maria Carvalho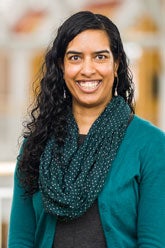 I speak Spanish
Hablo Español
Assistant Director for International Recruitment
Email: mccarval@uoregon.edu
Phone: +1 541-346-1394
Recruiting territory: International
Based in: Eugene, USA
Hometown: I was born in Nairobi, Kenya, but have spent most of my life in Eau Claire, Wisconsin.
Alma mater: University of Wisconsin-Eau Claire, B.S.W. '07—double major in Social Work and Latin American Studies, minor in Spanish
Favorite thing to do in Eugene: I love walking everywhere and enjoying the breathtaking scenery. I'm still in awe when I look up and see mountains and all the trees!
Favorite UO fun fact: I love that Eugene is Tracktown, U.S.A. and holds major track and field events every year. When I lived in Kenya, my family had a small sports shop and we attended many athletic events at Nyayo Stadium down the road. I always liked watching steeplechase and after the events, I'd play in the long jump sand pit reluctant to leave. It feels like I'm back in Kenya having Hayward Field right on campus.
Favorite place to hang out on campus: Anywhere outside! I like being outside and enjoying the sunshine (lots of it in the summer). UO has a lovely campus where you can step out of any building and there's a bench to sit on, a fun place to eat outside, or a nice tree to sit under and read a book.
Tips for college success: Think of college as an adventure you are creating for yourself. There will be exciting moments, hard moments, confusing moments, but most of all, rewarding moments. The experience is up to you and you can drive your education in the direction that compels you the most. I encourage you to take advantage of as much as you can because you'll have so much available to you, and will ultimately enrich your college experience.
Favorite Duck: I'm a fan of the real ducks! I often see them around campus. I enjoy watching them fish for food when they tip themselves to be half in the water and half out.
Why I decided to work at the UO: The first time I visited UO, I felt a sense of peace and tranquility. I felt comfortable and at home immediately. That feeling has remained the same. I'm surrounded by friendly, respectful, and engaging people, and a beautiful campus. I also appreciate UO's commitment to diversity and inclusion. It was clear to me from the beginning that it's a priority and diverse perspectives and experiences are valued.
Best part of my job: Having the privilege of meeting students in their hometown all over the world. It's heartwarming to meet their families, get to know them, be a resource as they make a decision, and later see them grow academically, professionally, and personally.
Most memorable college class: A History of Latin America class I took during my study abroad program in Costa Rica was my favorite college class. I didn't like history in high school, but learning it from a different place presented a completely different perspective. It sparked an interest I didn't know I had in realizing how the world is interconnected economically, geographically, politically, and culturally. After returning from study abroad, I took additional courses about Latin America (politics, economics, art history, religions, etc.) that I ended up getting a second major in Latin American Studies.
Favorite Eugene restaurant: I'm still getting to know the amazing food scene in Eugene. You can get different types of food from all over the world and the area right on campus. One of my favorite restaurants thus far is The Bier Stein because it has a great macaroni and cheese. Growing up in Wisconsin I really like my cheese!
If I didn't work at the UO: One of my grandfathers was a cook for the king of Nepal, and both my grandfathers were bakers. Though I didn't learn to cook or bake from them directly, I'd open a bakery with different sweets from around the world to honor their legacy and hard work.
Quote to live by: My own personal motto is "What I know today is not what I need to know tomorrow." In my line of work, things are constantly changing and I always have to be ready for whatever may happen—whether it's in my office, or across the world.