Email: rebecca.admissions@uoregon.edu
Call or text: 541-346-1361
Recruiting territories: Idaho, Pennsylvania, Washington (except King, Snohomish, Kitsap, Pierce and Clark counties)
Hometown: Coral Springs, Florida
Alma Mater: Stetson University, B.A. '19 – Psychology, minor in Management; Embry-Riddle Aeronautical University, M.S. '22 - Leadership
What is your best advice for high school students looking to attend college: Ask questions and choose a path that best fits your interests! College lasts for a limited time but affects the rest of your life. You want to enjoy the time as much as possible.
Do you have a favorite UO "fun fact": ESPN sportscaster Neil Everett is a UO alumnus.
What is the best part of your job: The best part of my job is being able to help students find their fit in the University of Oregon community and share school pride with other students and colleagues.
What is your most memorable college class: Senior research was a course that allowed me to create and pursue my own research topic related to my major.
What is your favorite Eugene restaurant: Shari's, because that is my mom's name—spelled exactly the same way! It is ironic because my mom does not enjoy cooking.
Do you have a particular quote or song lyric you live by: Always be humble and kind – Tim McGraw
Do you have any special skills, talents, interests, or hobbies: I grew up riding horses and was on the equestrian team in college.
If you didn't work in admissions, what would you be doing instead: I would be pursuing a professional basketball career.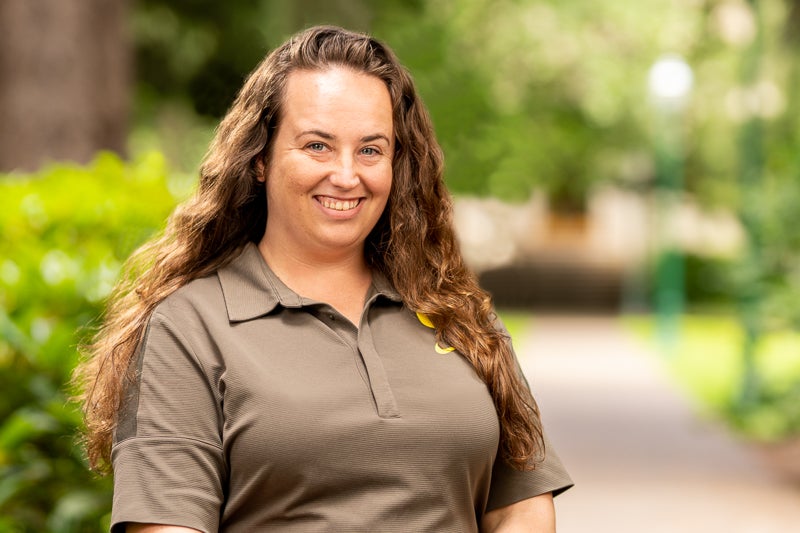 Recruiting Territories
Idaho
Pennsylvania
Washington (minus Greater Seattle and Clark County)