Director of Admissions and Associate Vice President for Student Services and Enrollment Management
Email: ehays@uoregon.edu
Call or text: 541-346-1281
Recruiting Territories: Groups of schools in Hawai'i, on Oahu and Maui:
Oahu

St. Andrew's School
Kaimuki High School
Hawaii Baptist
Mid-Pacific Institute
Punahou
Kalani High School
Maryknoll Scholl
Kamehameha – Kapalama Campus
Iolani
Roosevelt High School
Assets School
Sacred Hearts
Le Jardin
Mililani High School
Kapolei High School
Waipahu High Shool
Damien Memorial School

Maui

Seabury
Maui Preparatory School
Hometown: Whittier, CA
Alma mater: University of California, Santa Cruz, BA – Sociology; Stanford University, AM – Education with Secondary Teaching Credential
Tips for college success: There is a lot of growth that comes from taking on challenges during the college years. Some of the challenge is academic and some is more personal (meeting new people, living away from home). Embrace moments of discomfort and learn from them! When anything seems overwhelming, like a long paper or a large project, break it down into pieces so it feels manageable. And always ask for help when needed. The University of Oregon is rich with support services and helpful people!
Favorite Eugene hangout: I love the access to outdoor recreation while also being able to enjoy city life. Also, the people are friendly and caring. It's a lovely community.
If you didn't work in UO Admissions: I love that Admissions work involves quite a bit of travel. If I didn't work in Admissions, I would hope to be a professional traveler.
Tips for students from your region: Be sure to join the Hui O Hawaii Club, the largest student-run organization on campus. The club will be a great way to stay connected to home while living in Eugene. Also be sure to join other interest clubs to meet students from all over the US and around the world. It's good to balance a connection to home with learning from people with different backgrounds and experiences.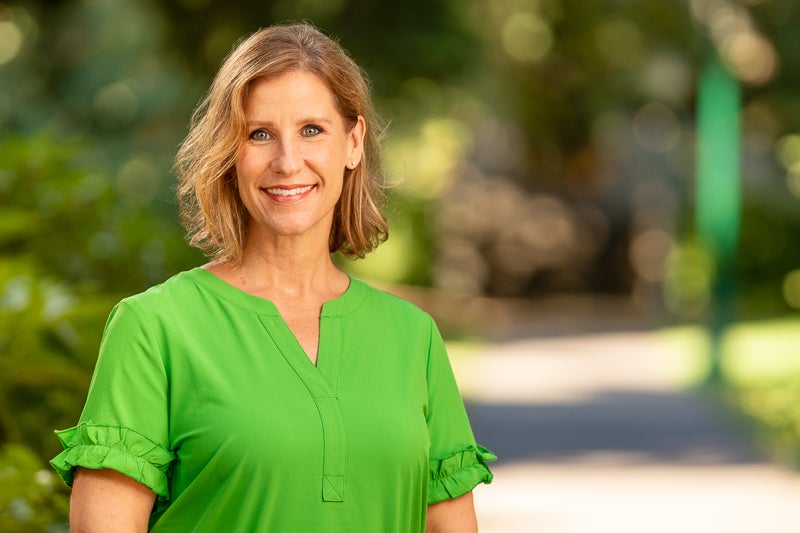 Recruiting Territories
Hawai'i – Parts of Oahu and Maui