Regional Admissions Counselor
Email: ashley.admissions@uoregon.edu
Call or text: 541-346-1233
Recruiting territories: Kentucky, Florida, Central Texas
Hometown: Fort Worth, Texas
Alma mater: University of Texas, '16 BA – English
Tips for college success: Don't be afraid to ask for help. There are so many resources available for tutoring. Professors love when you visit office hours and ask questions.
My favorite UO fun fact: The first cloning of a vertebrate (the zebrafish) was done at the University of Oregon.
Favorite Campus Spot: I really like Lillis Hall, because there are a lot of good places to sit and work or study.
If you didn't work in UO Admissions: I would be searching for a job where I could play with dogs all day!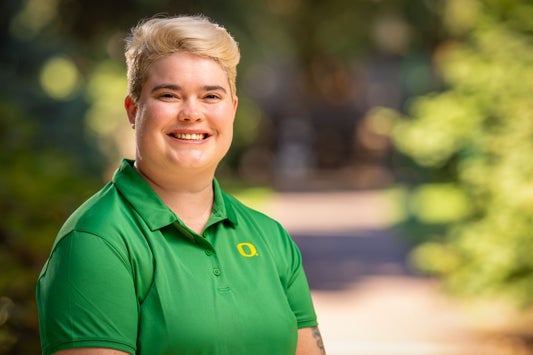 Recruiting Territories
Florida
Kentucky
Texas – Central