Regional Admissions Counselor
Email: amanda.admissions@uoregon.edu
Call or text: 541-346-1432
Recruiting territories: Washington - King, Kitsap, Pierce, and Snohomish counties
Hometown: Puyallup, Washington
Alma mater: Saint Martin's University, '20, BA – English
Tips for college success: Remember that you are going to college for yourself and not anyone else. Choose a place that feels like home to you. Don't feel pressured to attend a school or pick a major just because someone tells you to.
My favorite UO fun fact: UO's mascot looks like a famous cartoon duck, because in 1947 Walt Disney and the UO's athletic director came to an agreement to have the Duck modeled after Donald Duck himself.
Favorite Eugene Activity: Being a PNW native, I love the outdoors and greenery! Walking around campus or nearby trails and playing Pokemon Go sounds like a perfect afternoon.
Special skills, talents, interests, or hobbies: I am an avid book collector and reader. I tend to purchase and shelve more books than I actually read. I am a huge theme park fan and enjoy chatting about trip planning.
If you didn't work in UO Admissions: I would be a Jungle Cruise Skipper or VIP Tour Guide at Walt Disney World.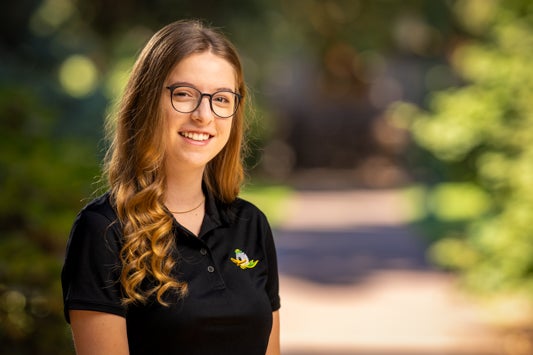 Recruiting Territories
Washington - King, Kitsap, Pierce, and Snohomish counties