2021 Indigenous Pre-College Academy has been cancelled
Due to the COVID-19 pandemic and in support of our collective well-being, the in-person 2021 Indigenous Pre-College Academy has been cancelled. Depending on how things evolve with COVID-19, we may provide an online version of the program at some point in the future and we'll notify all applicants if that decision is made. Please continue to check this page for updates and for information/planning of IPCA 2022.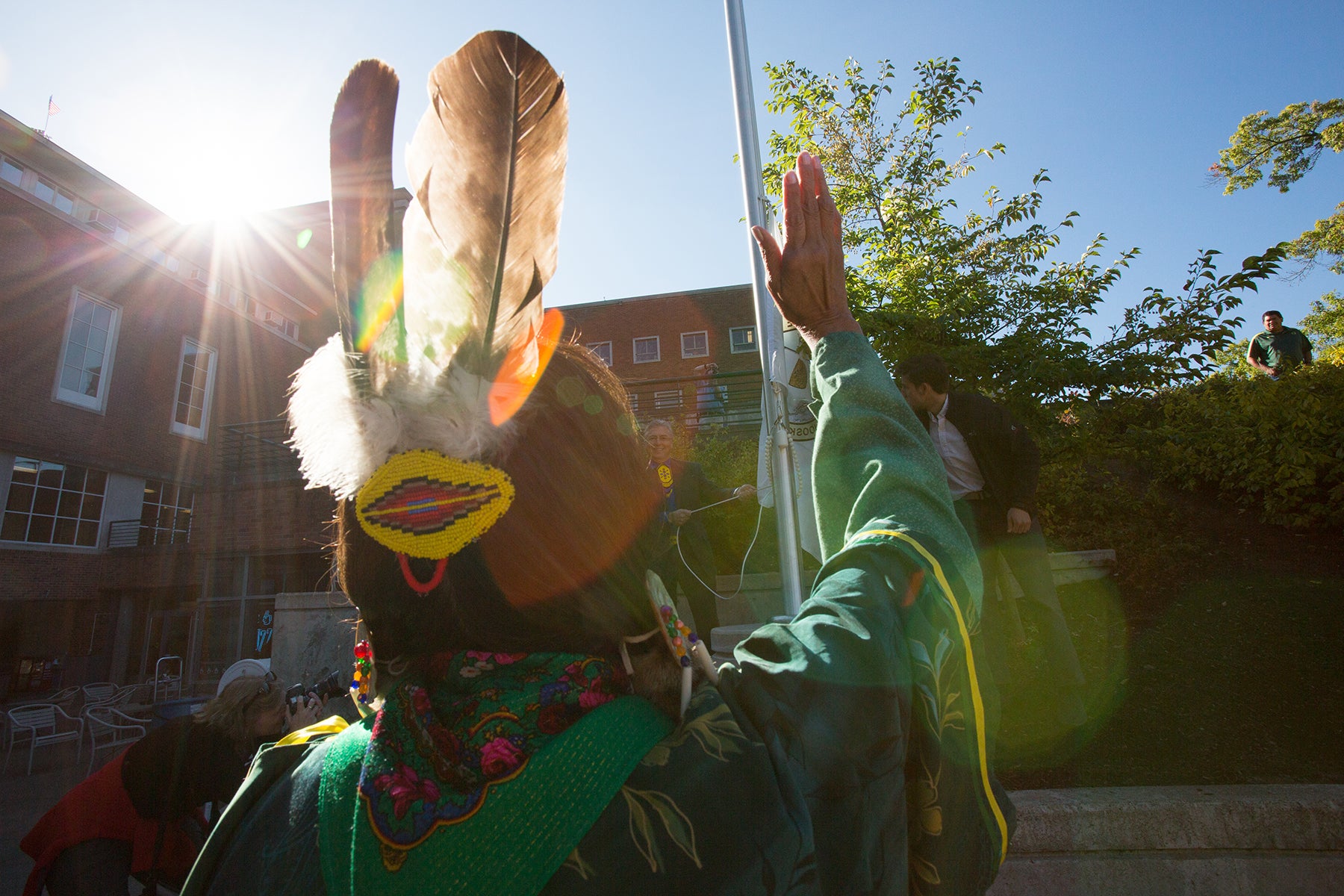 Indigenous
Pre-College Academy
Empowering and Educating the Next Generation of Native Scholars
University of Oregon is pleased to offer the Indigenous Pre-College Academy (IPCA). This summer academy aims to create a cohort of college-bound Indigenous students. Over the course of this eight-day program, the students will be acquainted with the UO's campus, facilities, students, and staff. We hope to foster an early sense of comfortability on college campuses that will make the transition into higher education that much easier for our students. Students will stay in our new Kalapuya Ilihi residence hall and experience living and learning on a college campus.
The academy's classes and workshops will cover college prep, the admissions process, financial aid, navigating predominantly white institutions as a native scholar, professional development, health and wellness, cultural knowledge, and various academic areas. The ultimate goal for this academy is to help prepare our native students for college, offer them a chance to meet other youth from around the state and beyond, and build their academic confidence. Native students belong in spaces of higher education, and this program will offer them a chance to start claiming space NOW.
College admission essay and application help
Financial aid and financial planning for college
Academic planning and finding your passions
Professional development
Cultural knowledge and traditions
Organizing and activism
Natives in science, technology, engineering, and math
Indigenous identity
Navigating institutions of learning and maintaining cultural traditions
Where: University of Oregon, Eugene, OR
When: Sunday, July 19–Sunday, July 26, 2020
Eligibility: IPCA is open to all high school students who will be in grades 9-12 in the coming school year. Priority will be given to rising juniors and seniors who are enrolled citizens from the nine federally recognized tribes of Oregon or from the other 34 recognized tribes in our statewide compact. We also accept applications from students who self-identify as part of an indigenous community, including Native Hawaiian students, Alaska Native students, or any of the other federally or state recognized tribes and bands across the US.
Price: IPCA is a free program. Housing and meals are provided. Students will need to arrange their own travel to and from Eugene.
Application Process: Applications for IPCA are now closed. The deadline to apply is April 15, 2020. Please note, this application requires several essay responses and gives applicants an opportunity to attach additional documents. The application does not allow applicants to save their answers and come back to them later. Please allow enough time to finish the application before starting. Applicants may preview the essay prompts and required additional documents by clicking the apply button below. To ensure the application process goes smoothly, it is recommended that students preview the application requirements and essay prompts first, and then have essays pre-written and additional documents ready to upload before filling out the application. Click below to preview the prompts or start the application.
Becoming an IPCA Counselor: We will seek current college students to act as counselors for the program. Applications for counselors will open in early February 2020. The application deadline is April 15, 2020.
Contact Info: Autumn Forespring, coordinator for Native American recruitment, 541-346-0681, autumnf@uoregon.edu