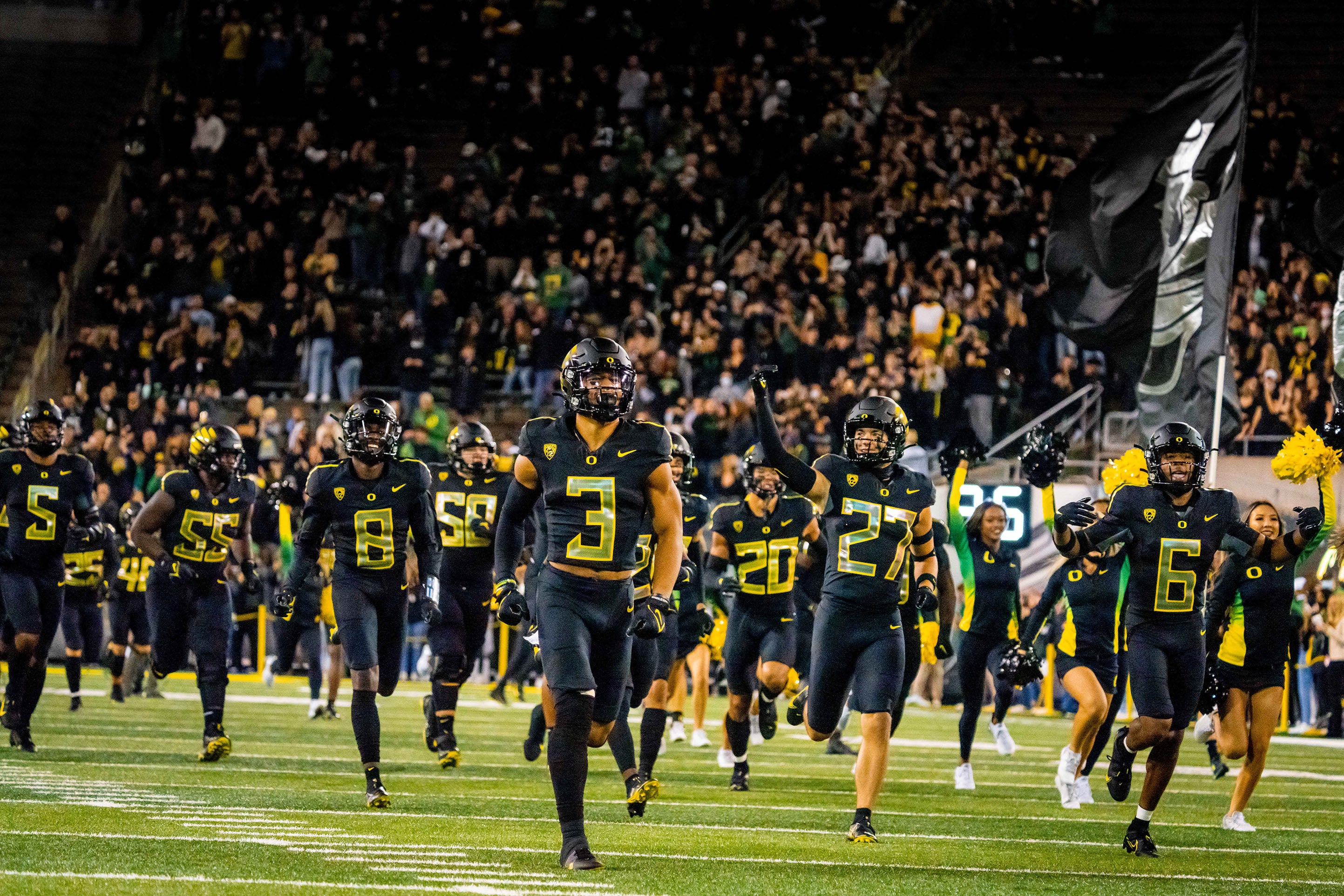 Ducks Fly South
Attend our reception to learn more about the UO and celebrate Oregon football competing in the Holiday Bowl.
We can't wait to meet you
The University of Oregon is coming to San Diego, California, and we hope you'll join us!
Join the UO Office of Admissions at a reception for prospective students to learn more about becoming a Duck and to celebrate the Oregon football team competing in the Holiday Bowl. Meet university representatives, chat with other prospective students and families, and learn what it's like to be a UO student. Attend the event and you'll be entered for a chance to win a pair of tickets to the big game!
Event details
Tuesday, December 27
1:00–3:00 p.m.
Manchester Grand Hyatt San Diego
Grand Hall A
1 Market Place
San Diego, California
Refreshments will be served. Guests will receive a parking voucher upon arrival to the venue through the self-parking area only. Please bring that voucher with you to be validated at our event check-in. Costs for valet parking will not be covered.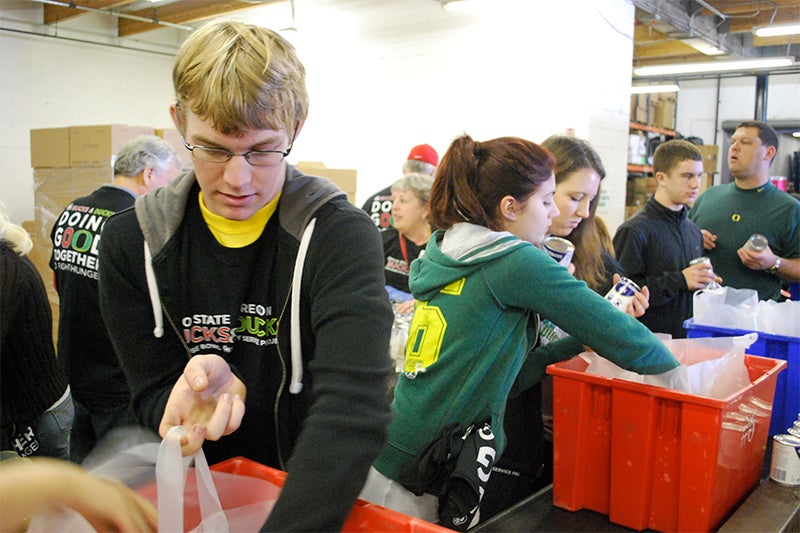 Service Project
We have a longstanding tradition of organizing a volunteer service project to benefit and connect with the local community as we travel to each bowl game. This year's service project on Tuesday, December 27, will be packaging food boxes at the San Diego Food Bank.