I speak Spanish / Hablo Español
Regional Admissions Counselor
Email: yollixpa.admissions@uoregon.edu
Call or text: 541-346-7917
Recruiting territories: Oregon – Washington and Columbia counties; Washington – Clark County
Hometown: Mexico City, Mexico and Beaverton, Oregon
Alma mater: Portland Community College, AAOT '13; Portland State University, B.A. '16, Global  and International Studies; Portland State University, M.A. '18, Educational Leadership and Policy
Tips for college success: High school can feel overwhelming and stressful at times, but do not forget that your education is part of your resistance. You are one step closer to graduation and you can, and you will, achieve your academic and career goals.
My favorite UO fun fact: We offer haunted tours of campus over the Halloween weekend. If you are into the spooky season, I recommend checking these out!
Favorite Eugene hangout: Spencer Butte Park is one of my go-to destinations in Eugene because of the gorgeous scenery it offers.
Special skills, talents, or hobbies: I love exploring our beautiful state and the Pacific Northwest. On the weekends you can catch my husband and I summiting mountains in the spring and fall, backpacking in the summer, snowboarding in the winter, and hiking all year round.
If you didn't work in UO Admissions: If I did not work in admissions, I would start my own small business and sell tortillas, tortilla chips, and salsas at the local farmers markets!
Tips for Portland students: Leaving home for college might seem a bit daunting to some. Fortunately, the University of Oregon is just a two-hour drive home (to the Portland region). This means you can go home on occasions for those special family moments. At the same time, you will be able to call campus home and experience college to the fullest.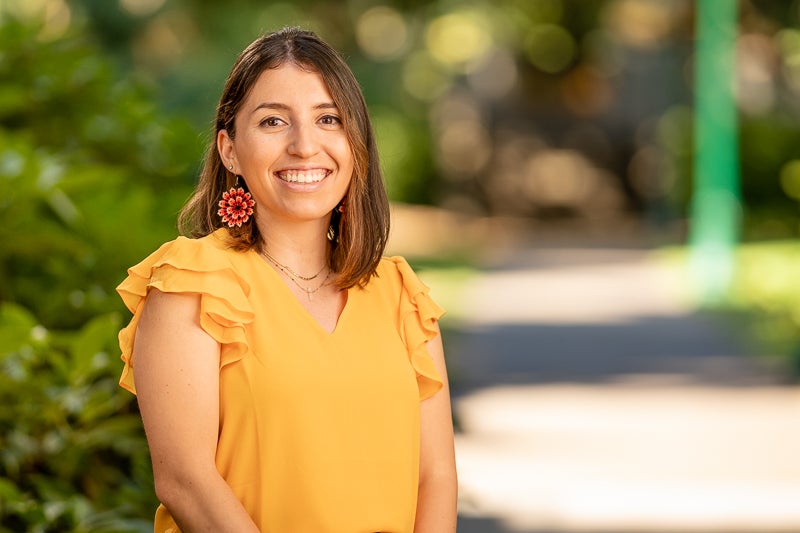 Recruiting Territories
Oregon – Columbia and Washington Counties
Washington – Clark County