Regional Admissions Counselor
Email: sebastian.admissions@uoregon.edu
Call or text: 541-346-1207
Recruiting territories: Southern California – Imperial, Riverside, San Bernadino, and San Diego Counties
Hometown: Englewood, Colorado
Alma mater: University of Redlands, B.A. '16 , Biology, minor in Physical Education and Athletics; University of Redlands, M.Ed. '18, Higher Education, minor in Student Affairs; University of Redlands, M.B.A. '22, Business Administration, minor in Location Analytics
Tips for college success: Keep an open mind, stay organized, and remember that this is your decision. After applying to roughly 35 schools myself (not recommended) it's important to remember that your college search should be fun and exciting! Your admissions counselor is one of many great resources throughout the process, and we are always here to help you!
My favorite UO fun fact: The Oregon Duck mascot is known for doing pushups for each point scored by the football team at home games. In 2010, the Duck did a total of 2,757 across the season with the most being 506 in the home opener against New Mexico.
Favorite Eugene hangout: Being from Colorado and spending nearly 10 years in Southern California, the local outdoor scene and hiking trails are incredible.
If you didn't work in UO Admissions: I'd be coaching high school or college soccer. I spent most of my summers in college and grad school coaching players ages 9 to 22 years old, and have seen some former players play professionally or internationally!
Tips for Southern Californians: Keep an open mind about out-of-state options. The opportunity to leave the comfort of being close to home can be life- and career-changing and really broaden your perspective of the world. Remember you can always return back to Southern California after you graduate!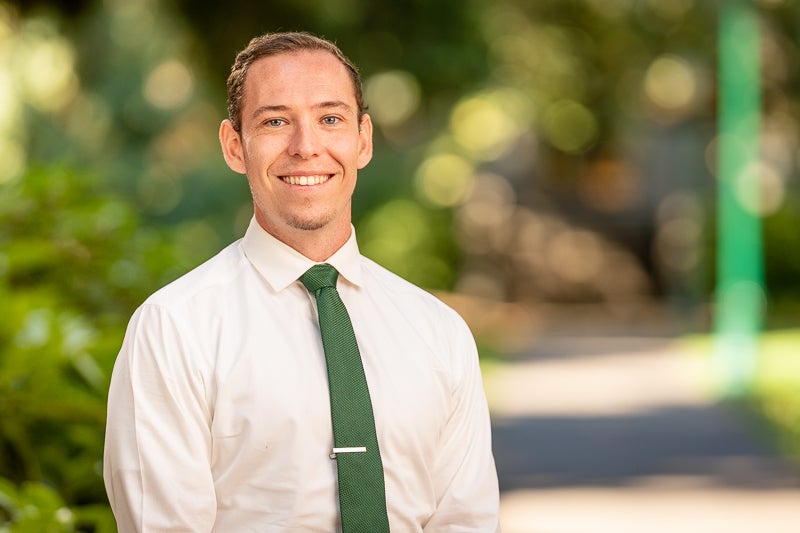 Recruiting Territories
Southern California – Imperial, Riverside, San Bernadino, and San Diego Counties