Assistant Director for Regional Recruitment
Email: sarah.admissions@uoregon.edu
Phone: 541-346-1388
Recruiting territories: Illinois, Indiana, Missouri, Wisconsin
Hometown: Elgin, Illinois
Alma mater: Cornell College, B.A. '06 — Theater and Communications, and Politics; Loyola University Chicago, M.Ed. '14 — Higher Education
Favorite thing to do in Eugene: As a proud Midwesterner, I have a lot to say about people being nice to each other. I have yet to meet a single grouch in Eugene. Everyone is so friendly and willing to give directions or any help you might need. My favorite thing to do when I'm in town is to chat with folks while I'm walking around campus or downtown. It's a friendly place to be!
Tips for college success: For high school students, know that the college search process should be all about you. You are the one who gets to decide what school is worthy of having you on their campus. Don't lose sight of that! For current college students, reflect on the fact that you are where you are supposed to be even on days when it might not feel that way. There are all sorts of circles of support to help you when you struggle. Reach out when you need help, because everyone needs help now and then.
Why you decided to work at the UO: Sustainability is important to me, so I am thrilled to be part of a community that shares a greener vision for the future. We also have the cutest mascot in all of college athletics!
The best part of my job: I absolutely love working with students and families and helping them find their best fit institution.
Favorite place to hang out on the UO campus: I love the EMU! It's an absolutely beautiful building and it's a great place to figure out what comes next for your college experience. There's always something happening, while at the same time there is always a quiet place to grab a cup of tea and read or work on a project. It's a single building that has resources for every single community member. Check it out!
Favorite Duck: Gordon Bombay of the Mighty Ducks movies.
If you didn't work in UO Admissions: If I didn't work in UO admissions and had unlimited resources, I'd be a philanthropist working on college access for underserved populations.
Special skills, talents, interests, or hobbies: I absolutely love to cook, I'm usually halfway into a contemporary fiction novel, and I'm a total theater nerd. My goal is to see every Shakespeare play. I'm currently at 27!
Final words: I'm so excited to be representing UO in Chicago! While I might not be on campus when you are there for a visit, I'm often available to meet with you in or around Chicago. Let me know how I can help as you're figuring out which school to call home for the next four years.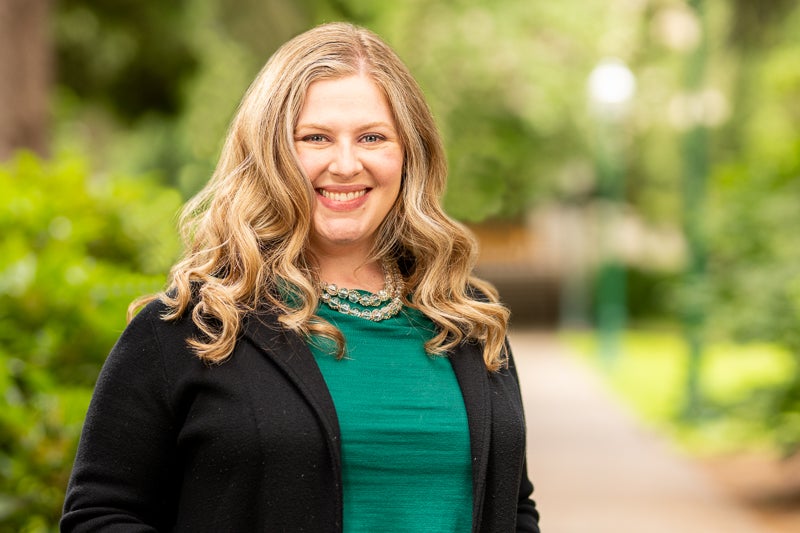 Recruiting Territories
Illinois
Indiana
Missouri
Wisconsin