I speak Spanish / Hablo Español
Assistant Director for Regional Recruitment
Email: ruth.admissions@uoregon.edu
Call or text: 541-346-1369
Recruiting territories: Northern California – Central Valley and Central Coast
Based in: Modesto area
Hometown: Hilmar, California
Alma mater: San Francisco State University, B.A. 1998: La Raza Studies; UCLA, M.A. 2002: Latin American Studies
Tips for college success: Get to know your professors! Visit them during office hours. They are an amazing resource. Do not be intimated, they are there to help you. You will enjoy the great conversations you will have with them.
Why I decided to work at the UO: I love the college town and community feel of the UO.
The best part of my job: I love helping students realize their dreams of attending college, whether they have known they were going since kindergarten or their senior year of high school. It can be a daunting process for students, but I love to be helpful and ease their nerves. 
Most memorable class: I took a class on Cuba for a term and at the end I did a travel study trip to Cuba for two weeks.  It was an amazing experience!
Favorite restaurant: Sweet Life Patisserie, because I have the biggest sweet tooth!
If I didn't work at the UO: I would be a sitcom writer.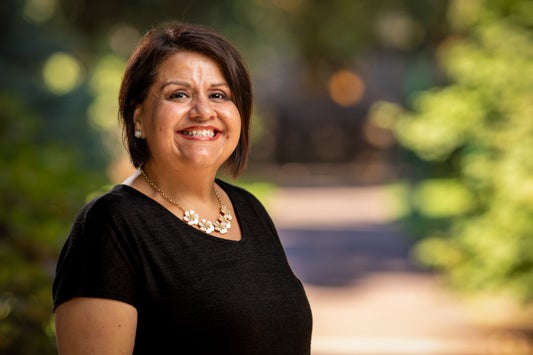 Recruiting Territories
Northern California – Central Valley and Central Coast