Regional Admissions Counselor
Email: kyle.admissions@uoregon.edu
Call or text: 541-346-1355
Recruiting territories: Southern California – East Los Angeles and Orange Counties
Hometown: Seal Beach, California
Alma mater: University of Redlands, B.S. '15, Sociology and Anthropology, minor in Psychology; University of La Verne, M.S. '21, Organizational Leadership and Management
Tips for college success: Take a deep breath and don't try to rush the process! There are so many resources and tools to make the process easier to understand and navigate—including your admission counselors! There are no silly questions so be curious and ask, attend information sessions, and visit the schools that you are interested in—if you can.
My favorite UO fun fact: As a California kid and lifelong Disneyland fan, I love knowing that the University of Oregon is the only university with a mascot based off of a Disney character—Donald Duck!
Favorite Eugene hangout: The Willamette River running through Eugene has it all. Eugene's environment is so different than many parts of California. Whether you bike, kayak, skate, or walk, exploring the river and trails lets you fully experience the richness of the environment you are in.
If you didn't work in UO Admissions: I would be a city tour guide in a foreign country because I love to travel and meet people. Also, I'd consider being an anthropologist or archeologist because studying history and different cultures fascinate me. Also, maybe I would open a cat café because I love cats and coffee.
Tips for Southern Californians: Dive deep into Eugene and what makes it different (and perhaps similar) to your hometown in Southern California! The environment, climate, and culture will be exciting and challenge you, while still providing you an incredible support system and home to grow. If you can, come visit and experience Eugene for yourself!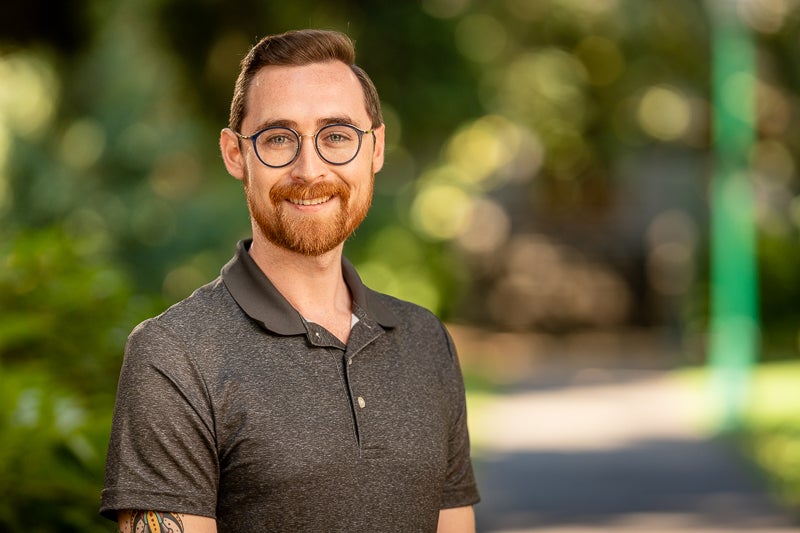 Recruiting Territories
Southern California – East Los Angeles and Orange Counties