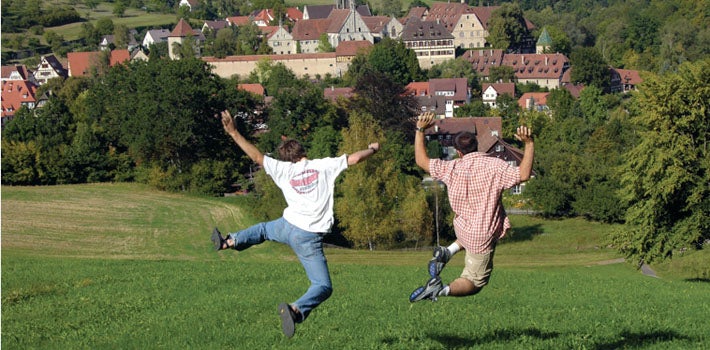 Undergraduate minor
About the minor
The European studies program is the teaching and research forum for students and scholars at the UO interested in Europe. The program offers a minor in European studies to undergraduates. Students take courses from faculty with many different areas of expertise, including history, geography, political science, business, and law.
While the focus of the program is on 21st century Europe, the program emphasizes the historical and social factors that have created this contemporary situation. With a history that dates to classical antiquity, there is a lot to consider about the great social experiment that has resulted in the current European Union.
The minor in European studies complements any major and gives students an international perspective as well as a regional focus. Students skills are enhanced with advanced study of a European language, and students are also strongly encouraged to study abroad. European studies advisors help students tailor their coursework to their interests and career goals.
A little more info
The European studies program sponsors the UO's delegation to the Model European Union, held annually at the University of Washington.
The program hosts frequent public lectures, invited speakers, and conferences.
Students in the program can enhance their language skills and first-hand knowledge of European affairs by taking advantage of the numerous study abroad opportunities available across Europe.
Career opportunities
Because Europe is so important economically, politically, and diplomatically, the minor in European studies gives all students excellent qualifications to enter an international workforce. It is especially useful for careers in government, non-government organizations (NGOs), business, journalism, and law.