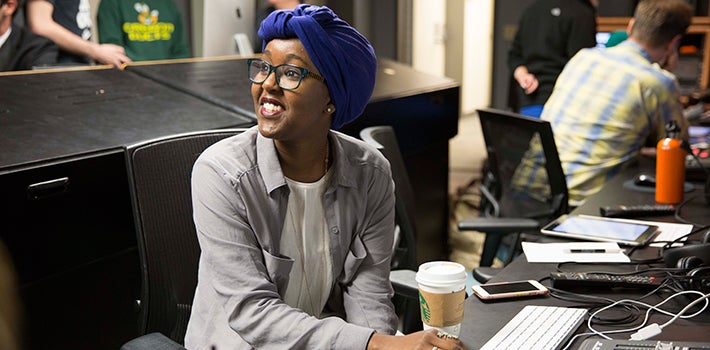 Undergraduate degrees: BA or BS
Undergraduate minor
About the major
With a degree in media studies, you don't just learn how to create media. You ask why it matters. You examine its history, research its forms, and explore its effect on some of the most pressing issues of our time, from free speech to issues of gender, diversity, and politics. At the SOJC, you'll unpack the latest research with guidance from some of the field's leading minds and develop the skills employers need.
A little more info
Undergraduate research: Students in our program do real research. From internet memes to socially responsible advertising campaigns, you will examine the latest trends in media and determine their effects on society.
Respected faculty: Our media studies faculty are some of the biggest names in the field. Study under the guidance of award-winning scholars and authors who are breaking ground in areas like global intersectionality, emerging technologies, video games, and social change.
International internships: Participate in hands-on learning experiences like the Media in Ghana internship program.
Career opportunities
Employers across all industries want critical thinkers who can research, analyze, and collaborate. No matter what path you choose, a media studies degree sets you apart. We prepare students for a wide range of careers—from online content creator and social media coordinator to public servant or Hollywood producer. Media studies can also launch a path to a PhD in the humanities, social sciences, or law.