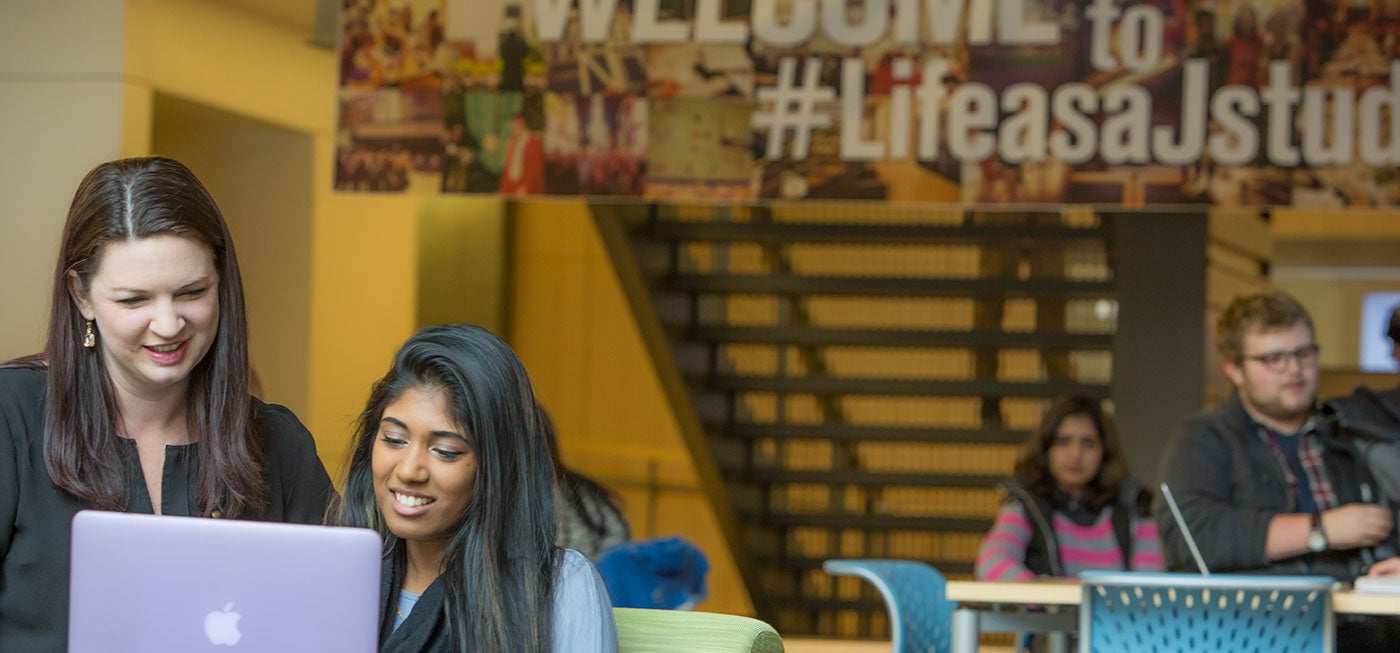 Undergraduate degrees: BA or BS
About the major
This is not your parents' journalism degree. We're one of the oldest journalism schools in the nation, but we're pioneering and teaching new and innovative approaches to the field—like solutions journalism, engaged journalism, data journalism, and more.
Our commitment to ethics define us as journalists. In our accredited program, you'll develop the skills to tell an ethical, accurate, and compelling story in any medium while exploring new communication forms. You'll learn about the roles of communication media in society, the history of journalism, research and writing for mass media, visual communication techniques, and the ethical, legal, and social responsibilities of the media in modern society.
A little more info
Learning and networking trips: From New York City to Sri Lanka, Ghana, and Vietnam, our students travel the globe to report on stories that matter and make contacts in the field during faculty-led trips.
Real-world experience: Build an impressive portfolio while gaining hands-on journalism experience producing the award-winning Flux or OR Magazine publications, reporting for the DuckTV broadcast network, or creating multimedia content for real clients in the student-run Allen Hall agency.
Amazing internships: The SOJC's well-connected faculty and advisors can help you find internships that will open doors after graduation. You can also apply for  the SOJC's internship programs.
Career opportunities
The way we share information is changing, but the need for ethical and accurate reporting is stronger than ever. As technology transforms the field of journalism, exciting new careers continue to emerge. Many of our graduates work in digital and multimedia fields, from documentary filmmaking to visual storytelling. With a journalism degree, you can join them—or blaze your own path.