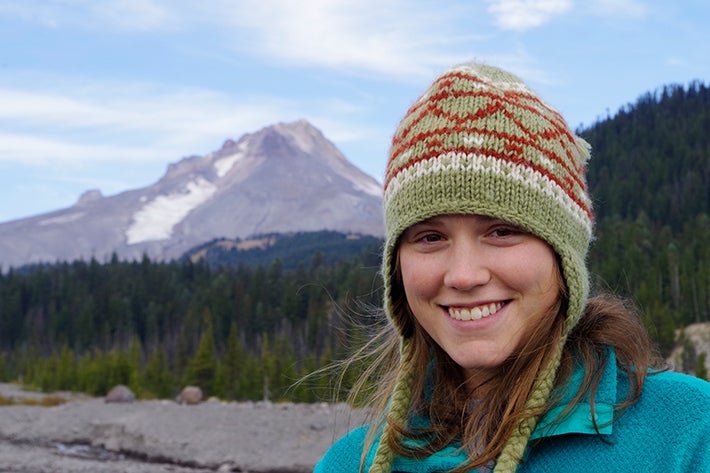 Undergraduate degrees: BA or BS
Undergraduate minor
About the major
Home to a number of breathtaking geographic landforms, from the Cascade Range to the McKenzie and Rogue rivers, Oregon is the ideal place to study geography. But geography is more than mountains and rivers and maps. It's about how cultures and societies are affected by their natural surroundings and how people can enact change in the world. Geography is a way of looking at the world, understanding the dynamics between humans and the environment, and learning to use that information to make real change.
As a geography major, you'll come to understand how national and physical boundaries affect power and inequality; the significance of resource abundance and resource shortage for different people in different places; why particular regions contribute more to environmental issues than others; how climate change affects plants, animals, and water resources; how place defines who we are, how we act, and the choices we make; and much more. You'll learn how to use cutting edge spatial technologies that are in high demand in business, governments, and nonprofits around the world. Asking these questions and using these methods, you'll learn where positive change is taking place and how to be a part of it.
A little more info
The geography major requires a professional development component, where students relate their interests in geography to the broader transferable skills that employers seek.
We offer integrated academic and career advising and a robust connection to alumni and career opportunities through an active jobs page and career events.
Our department is consistently ranked in the top 10 by the National Research Council, which ranks the quality of research and PhD programs. This is reflected in our high-quality undergraduate courses and expert faculty.
Our department strengths include understanding the political and economic drivers of environmental change and sustainability, including impacts on, and by, climate, water, fire, food systems, and more.
All majors are introduced to geographic information science, a rapidly developing field of understanding, analyzing, and utilizing spatial data to make important government, business, environmental, and social justice decisions. The geography major pairs well with a major in spatial data science and technology.
Career opportunities
Graduates from our program have been employed by Apple, National Geographic, USGS, The US Census Bureau, The United Nations, OXFAM, The Nature Conservancy, The New York Times, The Washington Post, government agencies at all levels local to Eugene, Oregon, and beyond, and much more. While geographers are well-situated for many of these international and national organizations, they are also involved in everything from social justice (advocates for homeless and incarcerated populations) to watershed councils. Our career focus is that your major does not determine your career. Instead, study what interests you, and you will more easily develop the critical skills necessary for a job and a career: effective communication, critical thinking, an understanding of how to ask and effectively answer a question, understanding data, problem-solving, a global perspective, and more.