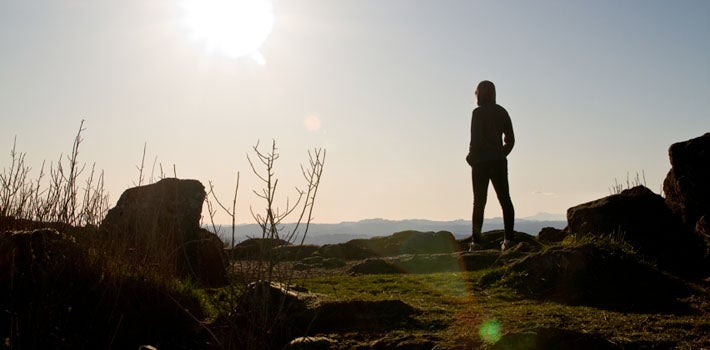 Undergraduate degrees: BA or BS
Undergraduate minor
About the major
The environmental studies major provides students with opportunities to work alongside world-class scholars and researchers, develop concrete skills and analytical abilities, and gain hands-on experience solving environmental issues. The environmental studies major emphasizes an interdisciplinary approach to environmental topics that combines the natural sciences, social sciences, policy studies, sustainable design, and the humanities. The curriculum includes environmentally-related courses taught by more than 100 participating faculty from 30 campus programs and departments.
The environmental studies major is flexible, allowing you to tailor coursework with a focal point of your choice to meet specific educational and career goals. We prioritizes practical learning experiences where you will link theory to practice and build transferable skills through internships, research, and community involvement. Our Environmental Leadership Program and a robust internship program offer capstone experiences for undergraduate students that provide training in teamwork, time management, communication, and problem solving skills that are increasingly valued in all careers.
A little more info
The Environmental Leadership Program matches student teams with nonprofit organizations, governmental agencies, or businesses to address local environmental needs. Students gain leadership, communication, research, and professional skills by engaging directly in applied problem resolution while providing assistance to our community partners. Current projects fall within four primary tracks: conservation science, environmental education, community engagement, and sustainable practice.
Internships are intended to help students connect their academic studies to practical applications by offering academic credit for environmentally-focused work experience. A well-designed internship allows students to develop professional skills, gain hands-on experience, evaluate career opportunities, and begin to build a professional network.
The environmental studies honors program helps students develop research and writing skills, become an expert in a topic of interest, and gain recognition through a thesis.
Our majors are campus leaders in environmental clubs, outdoor pursuits, activism, and volunteering.
Career opportunities
Graduates of this major hold positions in government agencies, nonprofits, and private business. Many pursue graduate education in environmental-related fields. Examples of positions our recent graduates hold include park ranger, green purchasing associate, forestry restoration assistant, communications manager, teacher, program analyst, recruitment coordinator, staff photographer, law clerk, community engagement coordinator, volunteer coordinator, laboratory assistant, green business owner, event coordinator, development assistant, and administrative coordinator.