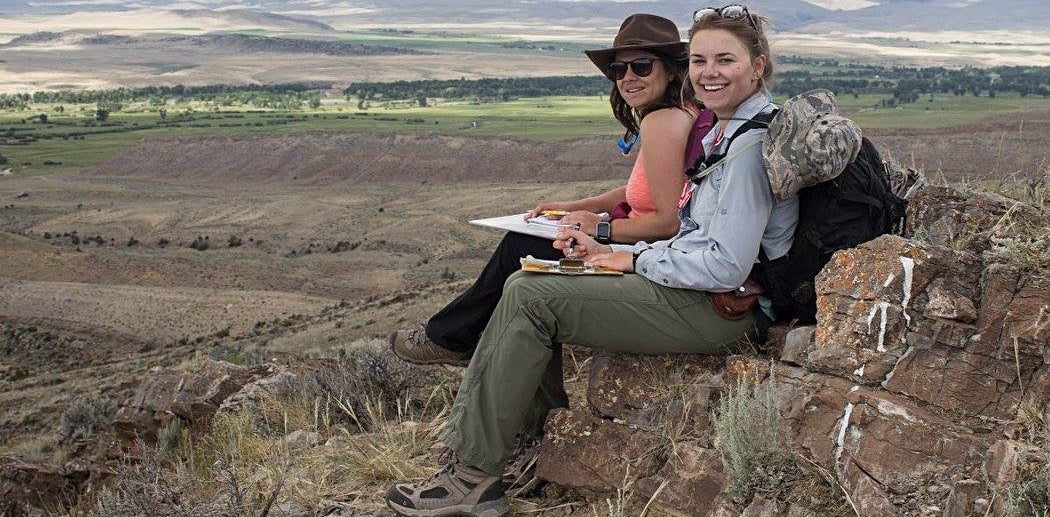 Undergraduate degrees: BA or BS
Undergraduate minor
About the major
Earth Sciences caters to a wide variety of interests, including the outdoors, water and mineral resources, environmental issues that impact society, natural hazards such as volcanoes and earthquakes, human health, and more. Earth Sciences undergraduates use leading-edge tools - from supercomputing to remote sensing to advanced spectroscopy to modern data science - in order to study issues related to climate change, the environment, the oceans, and earth's interior. 
The Earth Sciences are broad and multidisciplinary, so our major offers unusual diversity in your path to a degree. Each student creates a course roadmap from a range of electives and research opportunities and picks her or his own emphasis from the following tracks: Environmental Geoscience, Geology, Geophysics, or Paleontology.
A little more info
The Environmental Leadership Program matches student teams with nonprofit organizations, governmental agencies, or businesses to address local environmental needs. Students gain leadership, communication, research, and professional skills by engaging directly in applied problem resolution while providing assistance to our community partners. Current projects fall within four primary tracks: conservation science, environmental education, community engagement, and sustainable practice.
Internships are intended to help students connect their academic studies to practical applications by offering academic credit for environmentally-focused work experience. A well-designed internship allows students to develop professional skills, gain hands-on experience, evaluate career opportunities, and begin to build a professional network.
The environmental studies honors program helps students develop research and writing skills, become an expert in a topic of interest, and gain recognition through a thesis.
Our majors are campus leaders in environmental clubs, outdoor pursuits, activism, and volunteering.
Career opportunities
A degree in Earth Sciences gives students the skills and community to succeed in an array of careers, including teaching, research, environmental technology, law, journalism, design, medicine, and business, all of which increasingly require a deep understanding of global change and the earth environment.