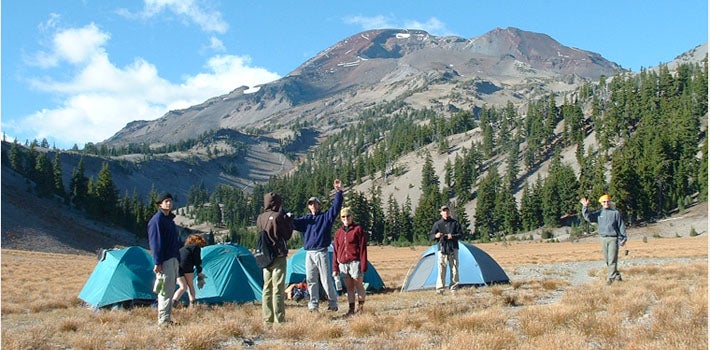 Undergraduate degrees: BS
Undergraduate minor
About the major
Earth sciences caters to a wide variety of interests including the outdoors, water or mineral resources, climate change and other environmental issues that impact society, natural hazards such as volcanoes and earthquakes, and more. A degree in earth sciences provides a basis for careers in teaching, research, environmental technology, law, journalism, design, medicine, and business, which increasingly require a deep understanding of global change. The UO earth sciences major gives you the skills and community to succeed in a wide array of careers.
The earth sciences are broad and multidisciplinary, so our major offers unusual diversity in your path to a degree. Each student picks their own emphasis from paleontology, environmental geoscience, geology, or geophysics, and uses this to create a course roadmap from a range of elective courses and research opportunities.
A little more info
Enjoy small classes and a tight-knit community
Access leading faculty and research facilities
Work on socially relevant research such as climate change, rainfall and landslides, M9+ Cascadia subduction zone earthquakes, glaciers and sea level rise, and more
Study geologic processes with advanced analytical tools, computer simulations, and global field work
Career opportunities
Our graduates are employed by government agencies (local, state, federal, and international), consulting firms, K-12 schools, colleges and universities, parks, nonprofit organizations, and small businesses, among others. Upon finishing their degree, recent earth sciences graduates have worked on projects ranging from tsunami inundation mapping to groundwater contamination characterization to paleontology excavation. Our graduates have even gone on to become U.S. Secretary of the Interior as well as corporate executives.