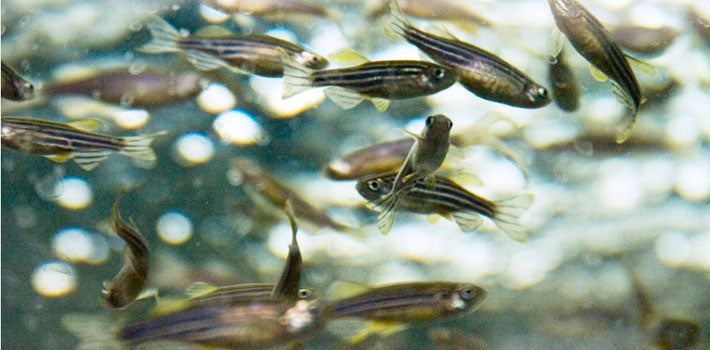 Undergraduate degrees: BA or BS
Undergraduate minor 
About the major
Study neotropical ecology in Ecuador. Work with professional biologists at the Institute of Neuroscience. Experiment in our state-of-the-art, underground Lokey Laboratory. You can do all this and more with a degree in biology from the UO. We offer five areas of emphasis that you can use to focus your study:
ecology and evolution
human biology
marine biology
molecular, cellular, and developmental biology
neuroscience and behavior
No matter which focus you choose, you will be encouraged to explore several fields within the biology department to gain a better understanding of the multi-tiered structures of life. You will learn from scientists who are making major contributions to current knowledge in their fields, and have the opportunity to work closely with them on research projects. More than 50 percent of Oregon undergraduates participate in faculty research—you can even earn academic credit for it. A degree in biology will prepare you for a career in health, ecology, marine biology, biomedical research, and more.
A little more info
Cresko Laboratory, you can study the development and evolution of species. Use genetic mapping, developmental studies, and other approaches to study evolutionary change.
Marine biology majors spend at least three terms at the Oregon Institute of Marine Biology for field-based learning and experience. This small campus on Oregon's beautiful coast (Charleston) provides access to a wide variety of coastal and upland habitats.
Research done at the UO has appeared in Science, Development, and Nature magazines, as well as The New York Times. Published topics included microbial biogeography, neural stem cells, evolutionary genetics, and protein structures.
The Brain, Biology, and Machine Initiative integrates the UO's internationally recognized strengths in cognitive neuroscience, molecular biology, and medical imaging technologies to investigate fundamental processes of the human brain and mind
The biology major pairs excellently with other majors and minors as it requires courses in physics, and depending on your focus, chemistry.
Study alongside faculty and conduct independent research in our summer programs.
 
 
 
Career opportunities
Biology majors have a multitude of prospects in scientific and technical fields ranging from careers in research or health care to environmental management or education. They monitor waterways for state and local governments, embark on careers in zoo management, and work for agricultural extension agencies. There are forensic biologists who work for police departments and science advisers who help politicians draft legislation. You can work with psychologists and study the human brain. The choices are endless.