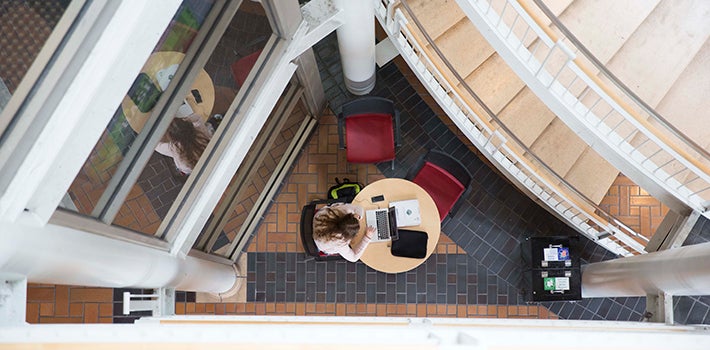 Undergraduate degrees: BA or BS
Also available: 3+1 accounting program
About the major
As an accounting major, you will learn more than just how to crunch numbers. You will attain excellent conceptual and technical skills that help you excel in careers as a future business leader. You will practice the communications skills necessary to share the story the numbers reveal. Learn from some of the best accounting professors in the nation—professors who keep ahead of the curve through their engagement with ongoing research on the evolving national and international business economy.
Earn both a bachelor's degree and a master of accounting in just four years at the UO Lundquist College of Business. Qualified students entering the UO with AP or IB credit are eligible for the 3+1 Accounting Pathway. With the accounting major, you have the opportunity to finish your undergraduate degree in three years and complete your master's degree in one.
A little more info
Accounting faculty at the University of Oregon rank first worldwide for their research on taxes, according to a comprehensive study from Brigham Young University.
UO accounting alumni consistently earn some of the highest scores on the CPA exam in Oregon.
We are part of the elite 1.4 percent of the world's business schools accredited in both business and accounting by the Association to Advance Collegiate Schools of Business.
U.S. News and World Report's "Best Colleges 2019" ranked the Lundquist College of Business undergraduate program among the top 50 in the nation and in the top 15 west of the Mississippi River.
The college's Lillis Business Complex was the first certified eco-friendly business school facility in the United States: LEED silver.
Career opportunities
The Lundquist College of Business maintains a career services office just for business students. Mohr Career Services helps you explore options, put together a portfolio, and identify job opportunities that best meet your goals and objectives. Businesses always need people who are well-versed in accounting. This degree allows you to work in many different fields and jobs.