Ming Lynn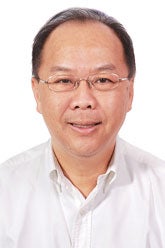 International Admissions Counselor
Email: ming.admissions@uoregon.edu
Recruiting territories: Southeast Asia
Hometown: Singapore
Alma mater: University of Oregon
Favorite thing to do in Eugene: I love watching our basketball and football games. You really can't beat the atmosphere on game day, especially if the games are against Oregon State.
Favorite UO fun fact: We are the only university with a Walt Disney character as our mascot.
Favorite place to hang out on campus: The EMU (Erb Memorial Union). I love getting a cup of coffee and just sitting there chilling out. Watching people come and go and doing absolutely nothing.
Tips for college success: It's not only the books, but it's the whole experience. Immerse yourself in the American culture. Get yourself a host family. Thanksgiving and Christmas become extra special.
Why I decided to work at the UO: Studying at the UO was the best time of my life. I want to encourage students to experience what I experienced. The UO has just so much to offer.
Best part of my job: I'm reconnected to my old university and my campus days. I have such fond and good memories of this place.
Favorite Eugene restaurant: Glenwood Restaurant. They serve the best breakfasts.
If I didn't work at the UO: I'd be a stock trader at the New York Stock Exchange.
Best travel memory: Visiting Mauritius for my honeymoon.
Quote to live by: Live life to the fullest.