Kait Ward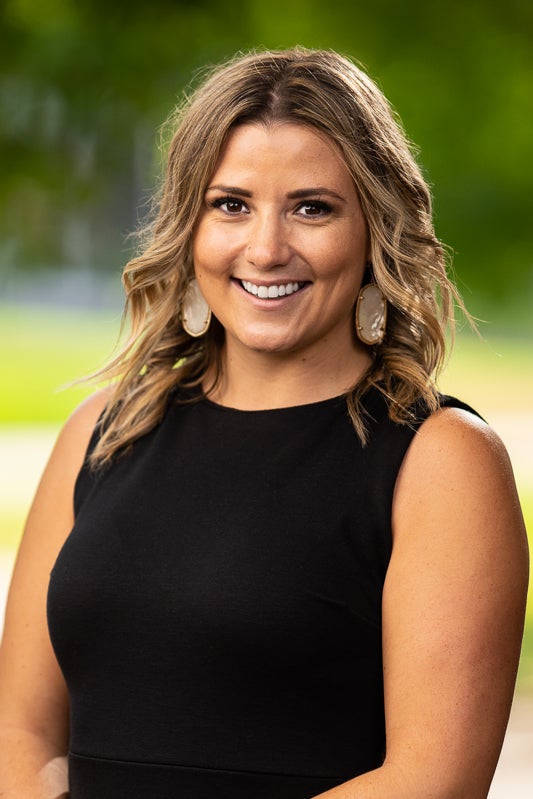 Admissions Counselor
Email: kait.admissions@uoregon.edu
Call or text: 541-346-1355
Recruiting territories: Southern California (including San Diego and Orange County)
Hometown: Pittsburgh, PA
Alma Mater: Virginia Tech, BS '14 – Human Development, minor in Psychology
What is your best advice for high school students looking to attend college: Honestly, it's cliche, but listen to your heart when it comes to the college search process. Be honest with yourself, push outside of your comfort zone a little, and take advantage of every opportunity. College truly is some of the best years of your life but you have to open yourself up to new experiences in order to make the most of it!
Do you have a particular favorite UO "fun fact"?: Up until the 1940's, the University of Oregon's mascot was a live duck named "Puddles"!
What's your favorite place to hang out on the UO campus or in Eugene, and why?: The new Welcome Center, located in Unthank Hall! It is such an incredible space that encompasses residence halls, a dining hall, and a museum about the University of Oregon. It is always buzzing with student energy and reminds me why I love this campus so much each time I come back.
Do you have any special skills, talents, interests, or hobbies?: Surfing, hiking, being at the beach, concerts (before covid), hanging out with my cat Chandler and anything and everything Pittsburgh Sports or college football. I've also been working the past few years to see every National Park in the US.
If you didn't work in admissions what would you be doing instead?: If I wasn't working in Admissions I would either be a full time travel blogger or a joint yoga/surf instructor. Definitely something that requires less business casual attire and more time at the beach.
Since you are a regional counselor, do you have a tip for folks from your region?: Don't be afraid of weather! Get out of the "Southern California Bubble" and experience different climates, cultures, and opportunities. California is an incredible place to live, but getting to explore other parts of the country and meet new people is something that will serve you well through the rest of your life. Enjoy all four seasons for a few years, and if you miss the endless sunshine you can always come back to SoCal after graduation!