Eric Feldman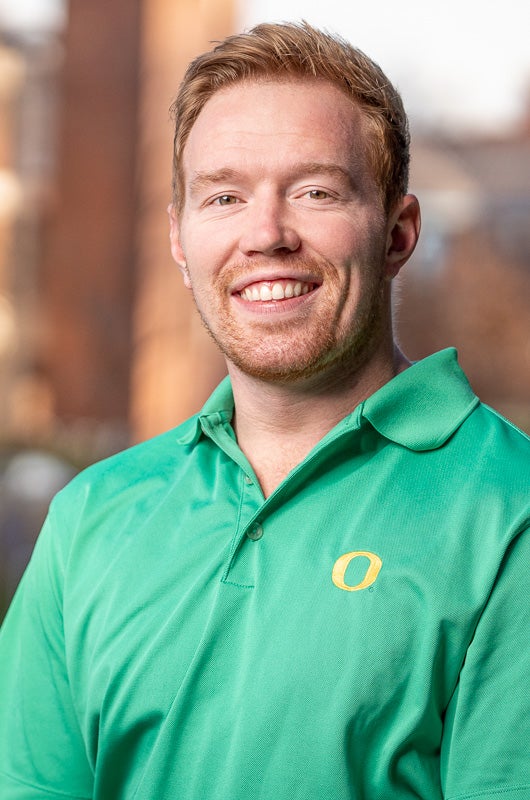 Southern California Admissions Counselor
Email: eric.admissions@uoregon.edu
Phone: 712-790-9024
Recruiting territories: Southern California: San Luis Obispo south, including South Central Valley and Los Angeles County
Based in: Los Angeles area
Hometown: Carroll, Iowa
Alma mater: University of Iowa, BBA '15—Marketing & Leadership Management
Favorite thing to do in Eugene: I love how easily Eugene can feel like home; it's a place where there always seems to be so much going on, but not overwhelmingly so. I would have to say that my favorite thing is to try new restaurants; I'm a foodie, and I love that you can never run out of delicious local restaurants to try!
Tips for college success: I always heavily stress getting involved; I know that can be cliché when it comes to college preparation, but it's so valuable. Getting involved in your major helps you get more out of your experiences in the classroom, and gives employers an applicable look at what you're capable of. Getting involved outside of the classroom helps you diversify your skillset and also helps you make more friends! Bottom line: explore.
Why I decided to work at the UO: I chose to represent the UO because the university does a lot to promote a diverse and healthy community. The UO is known for its strong academics and athletic programs, but it's also home to students from all 50 states and over 100 different countries. We're also one of the most green and bike friendly campuses in the US, so I love seeing students getting out and enjoying the great outdoors!
Best part of my job: The best part of my job is that I get to help students figure out what they're passionate about and how they can best pursue those passions and goals at the UO. College is all about fit; choose a school that most meets your standard for academics and overall lifestyle. Talk to current students, take a tour of the campus, and eat at all the local hotspots—this place is going to be your home! I love that I get to be a part of such a fun and exciting time in a student's life.
Favorite Eugene attraction: I love Skinner and Spencer Buttes—they have amazing views of the city and campus, as well as great hiking and biking trails. Students love to get out after class or on weekends to enjoy the Buttes.
Favorite UO fact: I was raised a runner, and I still love to run in my free time. Steve Prefontaine was a role model for me growing up, and so I love the fact that UO was his home and that he left such a strong legacy in the community.
A tip for Californians: Oregon is home to, in my opinion, the most beautiful coast in the US! Don't get me wrong, I love California, but the Pacific Northwest has some of the most scenic mountain views of the ocean. See for yourself—campus is only 60 miles away from the gorgeous Oregon coast!