Admissions Counselor
Email: olivia.admissions@uoregon.edu
Call or text: 541-346-1341
Recruiting territories: Alabama, District of Columbia, Louisiana, Maryland, Mississippi, Texas – South, Virginia, West Virginia
Based in: Houston area
Hometown: Eugene, Oregon
Alma Mater: University of Oregon BA '14 Family and Human Services
What is your best advice for high school students looking to attend college?: Do your research. If you've always dreamed of leaving your hometown and studying out of state, the foundation of that journey is built in high school. Get well acquainted with you college counselors at school, build relationships with your teachers and coaches for letters of rec, and challenge yourself with an AP or IB course.
Do you have a particular favorite UO "fun fact"?: The University of Oregon campus is an arboretum! It has over 3,000 types of trees from 500 different species. You can even take a self-guided tree tour on our Be a Duck app.
What's your favorite place to hang out on the UO campus or in Eugene, and why? : The Erb Memorial Union (EMU) because it's the heart of campus! You can sit in the amphitheater and watch Divisi perform, attend a student union meeting, or game in the Esports Lounge.
Do you have any special skills, talents, interests, or hobbies? : Throughout my life my friends have called me a walking radio. I know lyrics to many songs across genres and languages. I also love to make up songs, poems, and acronyms to help me memorize things.
If you didn't work in admissions what would you be doing instead?: If I wasn't in admissions I would be working as a literacy specialist. I have a passion for working with kids and adults who have difficulty reading and writing.
If you are a regional counselor, do you have a tip for folks from your region?: Be willing to step outside of your comfort zone and take advantage of this new region! Eugene is a beautiful and unique place to live. The culture and lifestyle is different than Texas but everyone is so friendly and did I mention how beautiful it is? Take advantage of the quick drives out to the coast, the mountains and up to Portland. We even pump your gas for you out here. We don't have hurricanes or flash flooding up this way but a solid rain jacket is recommended. Have fun!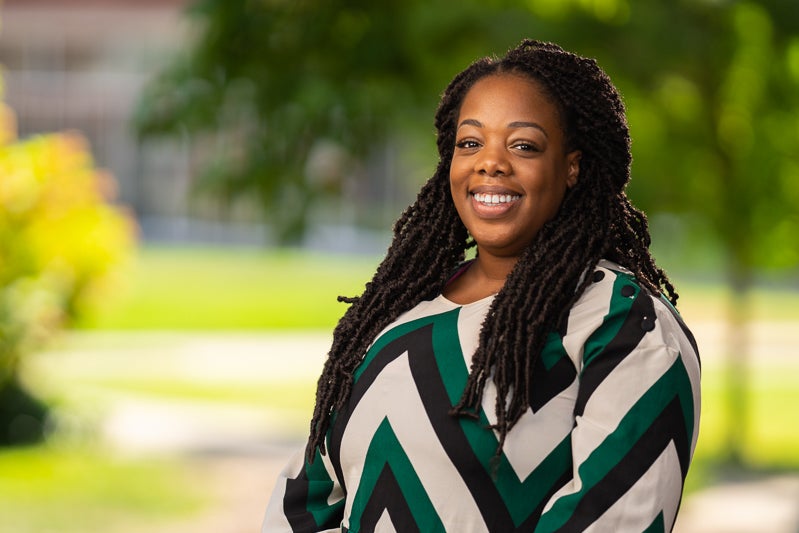 Recruiting Territories
Alabama
District of Columbia
Louisiana
Maryland
Mississippi
Texas – South
Virginia
West Virginia