Northern California Admissions Counselor
Email: loretta.admissions@uoregon.edu
Call or text: 541-346-1333
Recruiting territories: Northern California, including San Luis Obispo County to Santa Cruz County, Marin, Sonoma, Napa, and Contra Costa counties and greater Sacramento area; Northern Nevada
Based in: Sacramento area
Hometown: San Luis Obispo, CA
Alma mater: University of Redlands, B.A '13- Liberal Arts and History; University of San Diego, M.A '15- Counseling with specialization in School Counseling
Favorite thing to do in Eugene: Being outdoors! Eugene offers so much outdoor recreation such as hiking, kayaking, and biking. Eugene is a beautiful place and there are so many ways to explore it.
Tips for college success: Come to college with an open mind. You may have a specific major or organization you are committed to join or be a part of. Don't limit yourself to these things. College is going to open the doors to so many new interests. Take the opportunity to explore these new things.
The best part of my job: Providing college guidance to students and families. It is such an exciting time in a student's life and I feel so fortunate to be a part of the journey.
Most memorable class: Introduction to Environmental Chemistry. The reason why it is so memorable is because I did not expect to enjoy it. Studying education and history in college, science was out of my comfort zone. I had an incredible professor who engaged in the class through lab work and field trips. She exposed me to an academic discipline I never thought I would have been interested in.
Favorite Duck: Most definitely Donald Duck. I love everything Disney!
If I didn't work at the UO: I would work in a museum as a curator or in archives. I love history. Learning about the past explains the world today.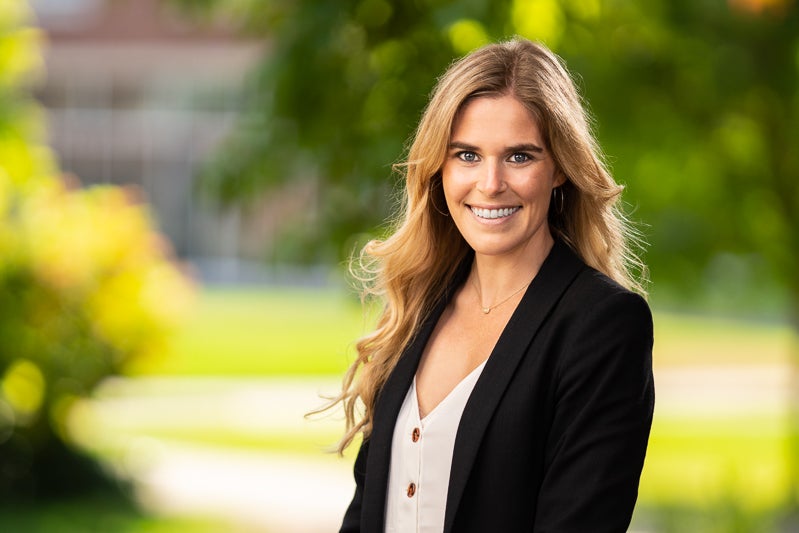 Recruiting Territories
Northern California – Contra Costa, San Luis Obispo County to Santa Cruz counties, Greater Sacramento area
Northern Nevada