Senior Associate Director for Recruitment Administration
Email: joelle.admissions@uoregon.edu
Call or text: 541-346-1135
Recruiting Territory: Delaware, Hawai'i (minus parts of Oahu and Maui), New Jersey, New York, US Territories (American Samoa, Federated States of Micronesia, Guam, Mariana Islands, Palau, Puerto Rico, US Virgin Islands)
Hometown: I was born in Augsburg, Germany, but call Portland, Oregon, home.
Alma mater: University of Oregon, BS '86, in Telecommunications and Film; Hood College, MA '95, in Psychology; Space Coast Allied Health Institute, '00, certificate in massage therapy
Favorite thing about living in Eugene: September is probably my favorite month in Eugene. The weather is still hot and sunny and football season has begun.
Tips for college success: Good time management is one of the most important aspects in starting your college career. Make time for school, studying, exercise, family, friends, and alone time.
Why I decided to work at the UO: I love the atmosphere, the excitement, the students, and that there is always something going on. At UO, I feel that I'm always part of something bigger than myself.
Best part of my job: I love meeting Ducks from around the country!
Most memorable college class: African American History was the first opportunity to learn more about my heritage. This wasn't just a class about Dr. Martin Luther King Jr. or Rosa Parks (both very important people in our history)—which is what we got in high school—there was so much more.
If I didn't work at the UO: At the UO I majored in Telecommunications and Film, and it was my dream to be the next Barbara Walters or a disc jockey. I actually had my own radio show when I lived in Honduras.
Outside of the office: My guilty pleasure is pageants. I started competing when I was in fifth grade, and I've won several titles along the way. The one I am most proud of is Mrs. Oregon America 2009—I loved being an ambassador for my beautiful state. Now I am a director for the local Miss America affiliate, which includes Miss University of Oregon.
Point of pride: I'm proud to be a product of the UO Army ROTC Program, through which I was commissioned a Second Lieutenant in the US Army. I love that I was able to end my 24-year Army career right back where I started: teaching Army ROTC at the University of Oregon.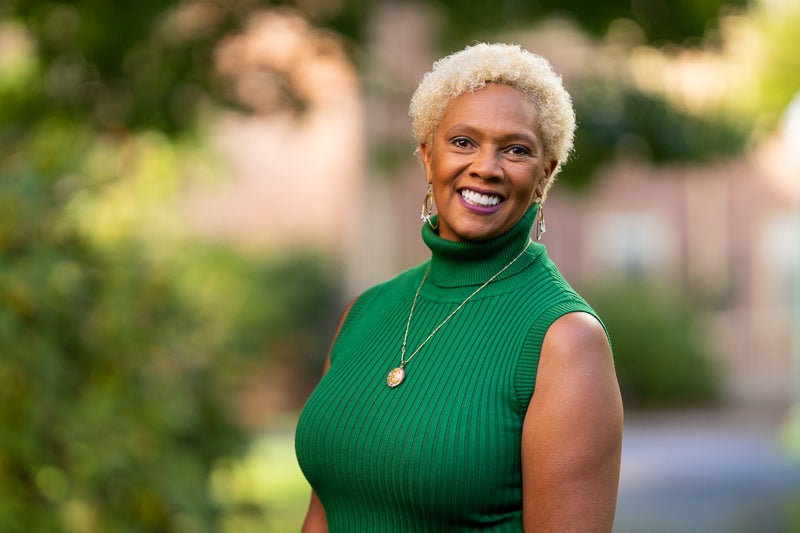 Recruiting Territories
Delaware
Hawai'i
New Jersey
New York
U.S. Territories