I speak Spanish / Hablo Español
Admissions Counselor
Email: jennb.admissions@uoregon.edu
Call or text: 541-346-1629
Recruiting territories: Oregon - Lincoln County; Connecticut, Maine, Massachusetts, New Hampshire, Rhode Island and Vermont
Hometown: Newport, Oregon
Alma mater: University of Oregon, B.A. '22, Global Studies and Political Science, minors in Nonprofit Administration and Spanish.
Tips for college success: Utilize the resources that are available to you prior to attending college. As a first-generation student navigating the college search process, I didn't know that I had an admissions counselor that I could go to with questions. Once you are in college, take advantage of the resources available to you. Often, resources are what you make of them. Take advantage of them to help you succeed throughout your undergraduate college experience and beyond.
My favorite UO fun fact: The football rivalry between the UO and OSU is the seventh oldest rivalry in the nation. GO DUCKS!
Favorite campus and Eugene hangout: My favorite place to hang out on the UO campus is the Multicultural Center inside of the Erb Memorial Union. It's a great place to connect with students and professionals of color, especially during the events that take place there. Off campus, I love to get ice cream at Prince Pucklers and take a walk around Washburne Park. It's a wonderful location!
Special skills, talents, or hobbies: I don't know if this is really a talent, but I like to think it is: I can eat an entire meal without drinking any liquids. Also, I love to paint tiny canvases and I am still on a journey to learn how to rollerblade.
If you didn't work in UO Admissions: If I didn't work in Admissions, I would either be working at an educational nonprofit in the Portland area or trying to find a Netflix reality competition show to become a part of.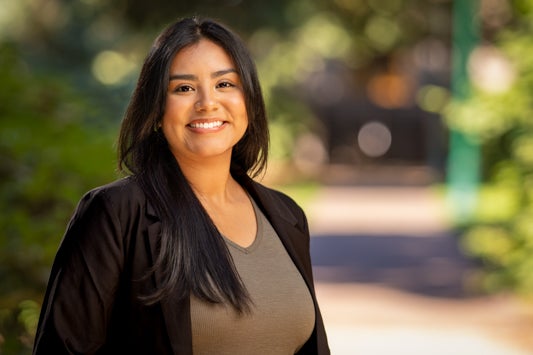 Recruiting Territories
Oregon - Lincoln County
Connecticut
Maine
Massachusetts
New Hampshire
Rhode Island
Vermont