I speak Spanish / Hablo Español
Admissions Counselor
Email: antonio.admissions@uoregon.edu
Call or text: 541-346-1067
Recruiting territories: Oregon – Greater Salem area, Linn and Benton Counties
Hometown: I was born in Tapalpa, Jalisco, Mexico.
Alma mater: Instituto Estipac, BA '92 in Business Administration
Favorite thing about living in Eugene: I enjoy spending time outdoors in Eugene. Year round I can be found biking, hiking with my family, riding horses, and practicing my rope trick skills. I am a Charro, or Mexican Cowboy, and I enjoy performing rope tricks and sharing about the Charro tradition. 
Favorite restaurant in Eugene: Naya's Taquería in Springfield is my favorite restaurant. It is a small "hole in the wall" place and the food is always tasty.
Tips for college success: Prepare yourself and explore. The better prepared, the smoother the transition into college life.
Why I decided to work at the UO: The idea of working with families through the UO Opportunities Program really spoke to me in many ways. It has been a rewarding experience to work with amazing people at the UO, in the community, and with the families we serve. 
Best part of my job: Talking to families about higher education, staying in touch during their time as Ducks, and being asked to write letters of recommendation for students upon graduation.  
Most memorable college class: English. Before moving away for college I never heard anyone speak another language and the idea triggered my interest in languages. 
If I didn't work at the UO: Move to Germany to become fluent in the language or teach about Charrería to youth and perform rope tricks at rodeos.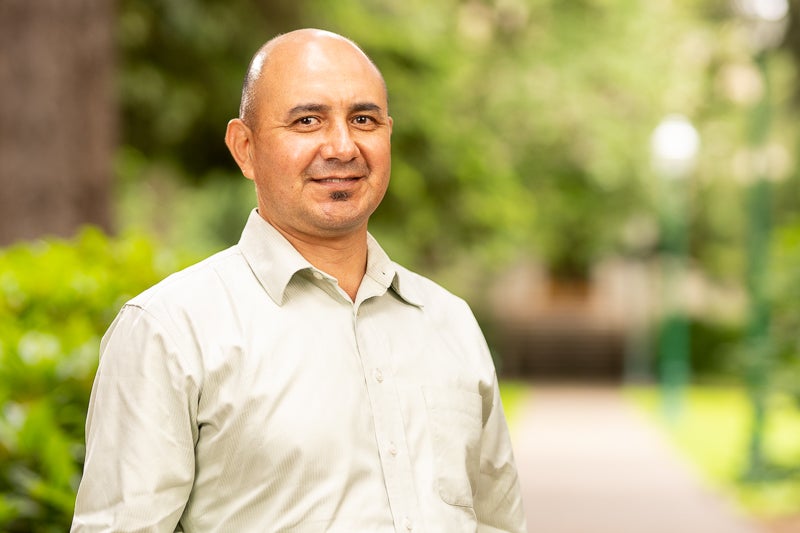 Recruiting Territories
Oregon – Greater Salem area, Linn and Benton Counties