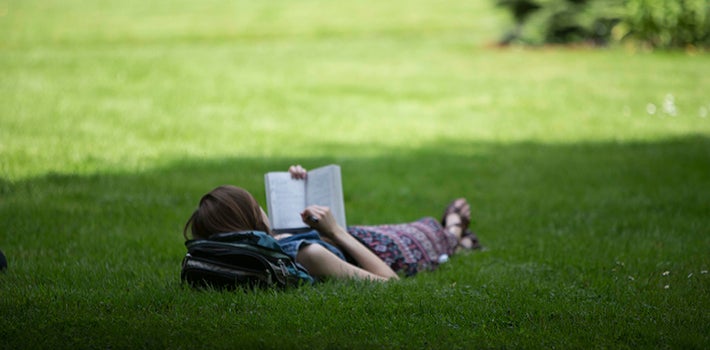 Undergraduate degrees: BA in French, Spanish, Italian, and Romance languages
Undergraduate minors: French, Spanish, Italian
About the major
Students who major in Romance languages intensively study two Romance languages (French, Italian, Portuguese, or Spanish). Advanced knowledge of two languages opens up a world of travel, study, and job opportunities.
Our students explore not only the languages but also the literature and cultures of the modern and historical Romance world. Courses in the program focus on prose, poetry, theater, and film, as well as history and language. Romance languages students are encouraged to travel and study abroad.
A little more info
Students in Romance languages have many options for international study abroad.
UO students can participate in weekly language circles to improve their conversational skills.
The Department of Romance Languages provides students multiple opportunities for both local and international internships.
Career opportunities
Romance languages majors pursue careers in management; arts and media; business and finance; education and training; community and social services; and administrative support.
The top occupations for the department's majors are: K-12 teachers; marketing managers; sales managers; lawyers; managers and executives; and human resource specialists (source: EMSI).