Jeremy Swanburg
Relief Counselor Advocate
Sheltercare
Eugene, OR
Education:               
Bachelor of Arts, 2010, Psychology, University of Oregon
Bachelor of Arts, 2010, Spanish, University of Oregon
Jeremy Swanburg came to the UO from a stable, supportive family. He always knew he wanted to help people who might not possess the advantages he has enjoyed. As a student in the UO's psychology major program, Swanburg interned at ShelterCare's Safe Haven program, a program for the homeless and mentally ill. Swanburg quickly realized he had found his calling. 
"Few are less fortunate than those who are homeless, addicted, mentally ill, abused, and neglected," he says. "I love watching people who have come from, in many cases, impoverished and often traumatic backgrounds find a way to get back on their feet, get jobs, and get housing. The healing of these people is a hugely gratifying experience and one that I am proud to be a part of."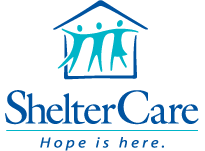 Swanburg found the work so rewarding that, upon graduation, he began working full-time at ShelterCare as a relief counselor advocate. He came well prepared for the work, having gained more hands-on experience doing research at both the UO's ABCs Lab for depression and the Dynamics Lab for trauma.
Senior Instructor Pam Birrell, who taught several of Swanburg's classes, helped him refine his knowledge and skills, as well as find a career focus.  "The professors in the psychology department are experts in their fields," he says. "With my UO degree I have been able to get a job right out of school, working in a field I love," he says. "And my studies there greatly contributed to my skills as a counselor."
Next, Swanburg is planning to pursue a master's degree in social work to become a licensed clinical social worker. No matter what the job, Swanburg will continue working with homeless and mentally ill clients. "I have seen what is needed in helping to make a change on a personal level," he says. "But I also have a desire to see a larger social change."
Text by Jennifer Snelling.
Photo by Mickey Stellavato.