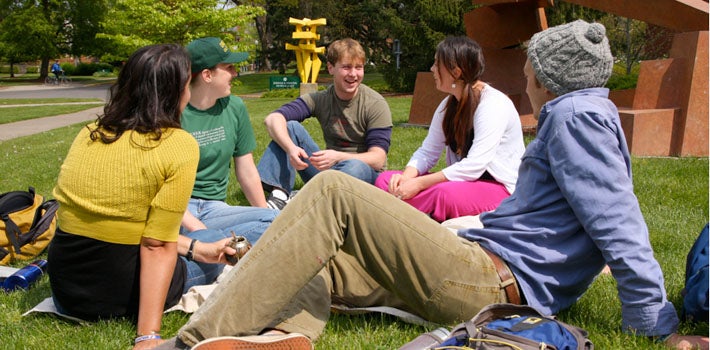 Undergraduate degrees: BA or BS
Undergraduate minor
About the major
Philosophy engages fundamental questions concerning human identity, the nature of knowledge and reality, moral virtue and responsibility, the nature of community and political authority, aesthetic judgments and values, and other concepts central to the meaning and value of human existence.
Through the study of primary texts and concrete issues drawn from various historical periods and cultures, philosophy facilitates reflection on actions, beliefs, and values while developing critical thinking, reading, and writing skills. Philosophy also strengthens the ability to reason, enlarges the imagination, and refines aesthetic sensitivity.
A little more info
The thriving undergraduate philosophy program at the University of Oregon is one of the largest in the nation.
The philosophy department is a pluralist department that fosters dialogue between philosophy in the Americas, continental philosophy, feminist philosophy, ethics, philosophy of race, and environmental philosophy.
The UO Philosophical Society is an undergraduate club designed to give students additional opportunities for philosophical conversations and getting to know each other outside the classroom.
The philosophy department is home to an active chapter of Minorities and Philosophy (MAP)—an international organization that seeks to address structural injustices in academic philosophy.
The philosophy department has an active honors program in which students work closely with faculty in the authoring of a senior thesis.
Career opportunities
The study of philosophy provides excellent preparation for a broad range of careers that require critical intelligence as well as oral and written communication skills. In addition to careers in business, students with a background in philosophy pursue careers in law, education, government, and work connected with social concerns. The undergraduate program is also structured to prepare students for graduate study. The top occupations for the department's majors are: lawyers, chief executives, marketing managers, general and operations managers, and elementary school teachers (source: EMSI).