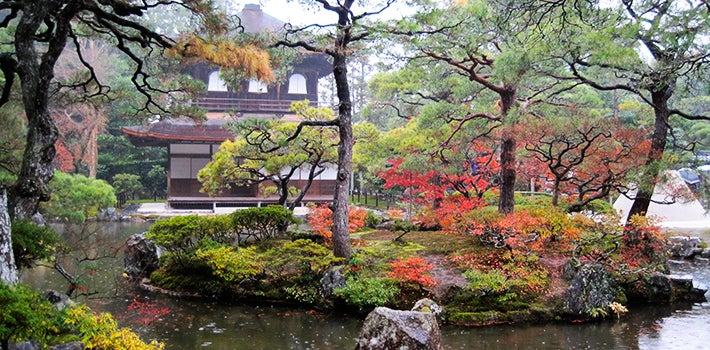 Undergraduate degree: BA
Undergraduate minors in South Asian studies and Southeast Asian studies
About the major
The Asian studies program explores a dynamic region encompassing the second and third largest world economies, more than a quarter of the globe's population, and some of the oldest civilizations. This interdisciplinary major allows students to focus on Japan, China, Korea, or with an outside language study, pursue a special interdisciplinary minor in Southeast Asian or South Asian studies.
The wide-ranging curriculum draws from departments around the university, including courses in anthropology, art history, Chinese language and literature, dance, film, geography, history, international studies, Japanese language and literature, linguistics, Korean language and culture, political science, South Asian culture, and religious studies.
A little more info
Asian studies offers many potential specializations, such as language learning for translation or interpretation; social developments, economic and trade relations; and political developments, cultural competencies, and histories.
Many students in fields like literature, economics, history, and global studies find Asian studies relevant to their academic interests and career goals. Many students decide to double major, combining an Asian studies major with another major to enhance the value of their degree.
Majors often complement their course work with a year or more of residence in Asia, including programs in China, Japan, Korea, Vietnam, and other countries.
Students receive plenty of support and have access to resources and learning tools through two UO campus resources, the Yamada Language Center and the Center for Asian and Pacific Studies.
Career opportunities
Knowledge of a country's history, culture, and economy, as well as language proficiency, can prepare students for a wide range of careers in journalism and communication, business, government service, and teaching and social services. Alumni of this program include executives, marketing managers, editors, social and human service assistants, teachers, and lawyers (Source: EMSI).